On Thursday night La Croisette had its eyes in the sky in several ways after the landing of Tom Cruise by helicopter and the passage of the Patrouille de France over the Palais des Festivals.
A solar wind blew on the Cannes Festival during the arrival and the climbing of the steps of Thomas Pesquet, the European astronaut, who directed the international space station for several months. Thomas Pesquet, real life superhero, was the guest of honour of SHIBUYA PRODUCTIONS to attend the preview of the star film of the fortnight TOP GUN MAVERICK with Tom Cruise.
He will make the most of his stay in Cannes to present his mission to high school students.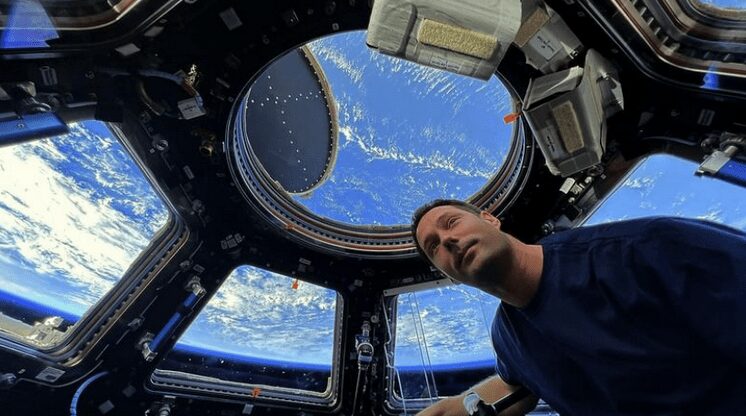 Thomas Pesquet in space © Thomas Pesquet
"Many thanks to the European Space Agency (ESA) for this wonderful opportunity," Shibuya said.
Founded in 2014, Shibuya Productions is the first video game, animation and manga production company based in Monaco. With strong contents such as AstroBoy Reboot, Shenmue III, Twin Mirror or Blitz, Shibuya Productions also produces documentaries and fiction films. The company organizes, every year, in Monaco as well as in Kyoto the MAGIC events dedicated to the Pop Culture development.
PHOTO: Top, Thomas Pesquet (left) with Cedric Biscay
LINK to earlier interview with Cedric Biscay, here