Tuesday 17
Ready for IT!
The third edition of Ready For IT, the flagship one-to-one event for digital transition and security issues is held at the Grimaldi Forum from 17:00 May 17 to 19.
Ready For IT meets the expectations of IT decision-makers in companies engaged in digital transition, by offering them a program of conferences and one-to-one meetings with the most reputable solution providers.
Discover more at the Ready for IT website.
---
Wednesday 18
Children's Stories read in English by Dr Regine Muradian
Dr Regine Muradian grew up and went to school in Monaco and is now based in the USA. A licensed clinical psychologist, children's author, speaker, consultant, and mental health advocate will be available to speak to parents about children and stress after the reading on Wednesday, May 18, at 16:30 at the Bibliothèque Princesse Caroline, 1, Boulevard Albert 1er. Free entry. reserve your place at (+377) 93152940.
---
Alumni Concert – 100 Years
A concert to mark the 100th anniversary of the Academie Rainier III music school, the alumni perform with the opening of the Carabiniers du Prince Orchestra.
Discover more and reserve your place here.
---
Thursday 19
Iggy Pop Concert
Salle des Princes of the Grimaldi Forum will host the godfather of American punk, iconic American musician, singer and songwriter on the tour of FREE, his eighteenth solo album with accents of experimental jazz. Sober, peaceful, the American abandons his fire dances to play his latest album live, in an intimate setting offering electric proximity to the public.
The not to miss concert starts at 20:30.
Discover more at the Grimaldi Forum website.
Reserve your tickets at the Monte Carlo Ticket website.
---
Sunday 22
Communion
The Monte Carlo Philharmonic Orchestra conducted by David Fray and with Emmanuel Christien on piano, performs music by Bach and Mozart at the Auditorium Rainier III at 18:00 on Sunday.
Discover more at the OPMC website.
Reserve your tickets at the Monte Carlo Ticket website.
---
Ongoing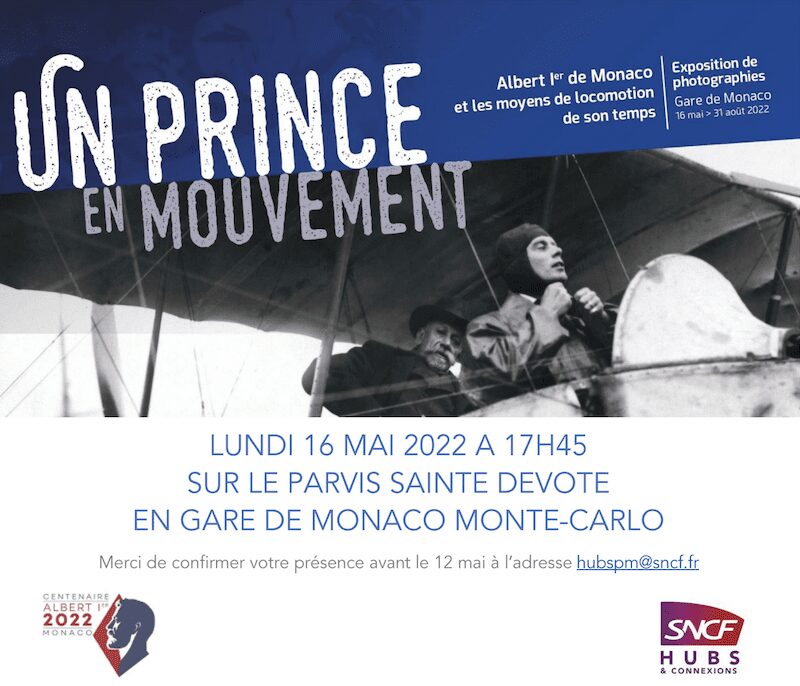 'Prince in Motion' exhibition at the Monaco Monte-Carlo train station
The exhibition of previously unpublished photographs of Prince Albert I is dedicated to the history of mobility during his reign. The free exhibition is easily accessible from the Saint Devote Monaco Monte Carlo train station entrance and is on display until August 31.
---
Something to look forward to
Exclusive VIP Live Grand Prix view with the gourmet breakfast & lunch plus fashion show gala dinner
At Pacific Monte Carlo with live view on Casino descent. Tickets available for Saturday from 10:00- 18:00, Saturday evening gala from 20:00 includes dinner and fashion show showcasing the Monaco brand Maison Noir and Sunday race view from 10:00 till 18:00.
More info and reservations at myticket.virtually.mc website.