Tuesday 29
La Tortue Rouge
The Audiovisual Institute of Monaco presents a screening of the 2016 film La Tortue Rouge. A poetic animated movie by the director Michael Dudok de Wit depicts the story of a castaway on a tropical desert island populated by turtles, crabs and birds. La Tortue Rouge recounts the major stages in the life of a human being.
The film has no dialogue, the filmmaker is giving substance to the sounds of silence and nature. Beautiful music is composed by Laurent Perez del Mar.
The Screening will begin at 20:00 on Tuesday, March 29 at the Théâtre des Variétés.
Discover more on the Tout L'Art du Cinema website.
---
Wozzeck
Opera in three acts.
Music by Alban Berg (1885-1935)
The Monte-Carlo Opera presents a libretto based on the drama Woyzeck (1836) by Georg Büchner. Premiere: Staatsoper Unter Linden, Berlin, December 14, 1925. New production, in co-production with the Théâtre du Capitole de Toulouse at the Salle Garnier Opera House of the Monte-Carlo Opera on March 29 at 20:00.
Discover more on the Opera Monte Carlo website.
Reserve your tickets on the Monte Carlo Ticket.
---
Thursday 31
Voltige et metamorphoses
As part of the 2022 Festival Printemps des Art, the Orchestre Philharmonique de Radio France performs work by Prokofiev, Mantovani, Shostakovitch and Stravinsky. The concert takes place at Chapiteau de Fontvieille on Thursday, March 31 at 20:00.
Discover more at the festival's website.
Reserve your tickets at the Monte Carlo Ticket.
---
Ongoing
Exhibition "La Belle Époque sportive: Influence and Innovations Under the Reign of Albert I"
As part of the centenary of the death of prince Albert I, the Monaco Media Library is presenting an exhibition on the theme of sports under his reign (1889 – 1922), from March 15 to Sunday April 10 at the Salle d'Exposition du Quai Antoine 1er, 4 Quai Antoine 1er.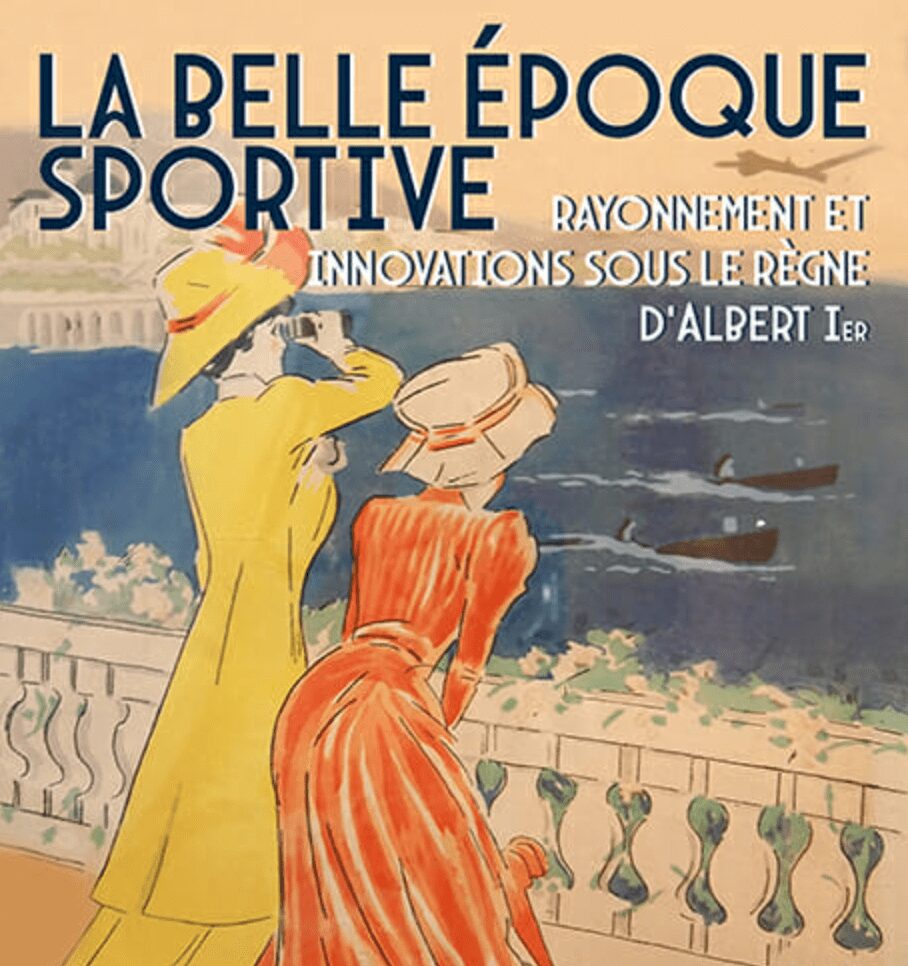 The exhibition unveils unpublished documents from the Regional Fund of the Media Library: photographs, old press, posters, litographs, testifying both to the remarkable development of sports in Monaco throughout this period, but also of the Principality's contribution to the development of major international competitions.
This exhibition is the result of an unprecedented collaboration between the Monaco Media Library and many cultural and sport entities, Monegasque and French which made it possible to carry out this large-scale project.
Guided tours without reservation on Tuesday, Thursday and Friday at 14:00 and 15:15. By reservation on Saturday. Free entry.
Discover more on the Médiathèque website.
Featured image: The Salle Garnier of the Monte-Carlo Opera