Artcurial takes up its winter quarters on the Riviera, at the Hôtel Hermitage, from January 15 to 19, for a series of sales of jewellery, timepieces and collector handbags.
After the success of the summer session which totalled nearly 6.3 million euros on sales, the jewellery department has brought together contemporary and old jewellery pieces, signed Cartier, Van Cleef & Arpels and Boucheron and also rarer marques at a public sale, including Wiese, Gilbert Albert, Verdura and David Web. MORE INFO: https://www.artcurial.com/en/sale-m1088-jewellery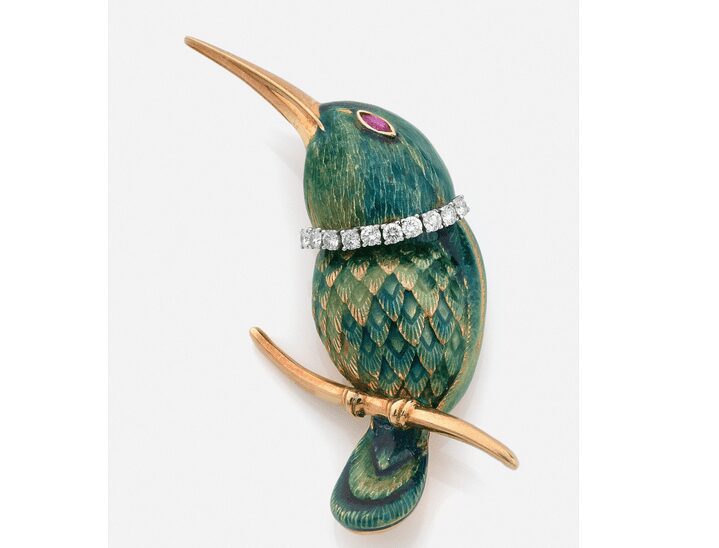 Among the Collectors' Watchmaking sale, Francois-Paul Journe will be featured with in particular one of his first pieces, an Octa Reserve de Marche watch from 2003. On the Vintage side, iconic pieces will obviously be there, like a Speedmaster ref. 2998-6, from the early 1960s. Launched in 1959, the ref. 2998 is certainly the most sought after of the Speedmaster collection.
Hermès, the iconic leather goods manufacturer, will be at the heart of this winter session with its Birkin, Kelly and Constance bags. The Chanel and Louis Vuitton houses will also be represented, notably through the classics Timeless and Speedy.
PHOTO (centre): Bird brooch by Christoffel est. 1,000 – 1,200 euros, lot 58 January 17