La Fête du Weekend at L'intempo restaurant of Le Meridien started successfully some weeks ago.
A mainly Monegasque clientele tends to eat at the Meridien during the weekends, and what better recommendation is there than that.
If you are looking for a fine dining experience at lunchtime on weekends, Executive Chef Laurent Colin offers a wonderful alternative to brunch, the default offering at other venues.
La Fête du Weekend is a celebration of traditional French cuisine. The menu consists of five courses and starts with a palette-opening shot of a delightful fusion of red bell pepper, orange, passion fruit with a subtle dash of local lemonade.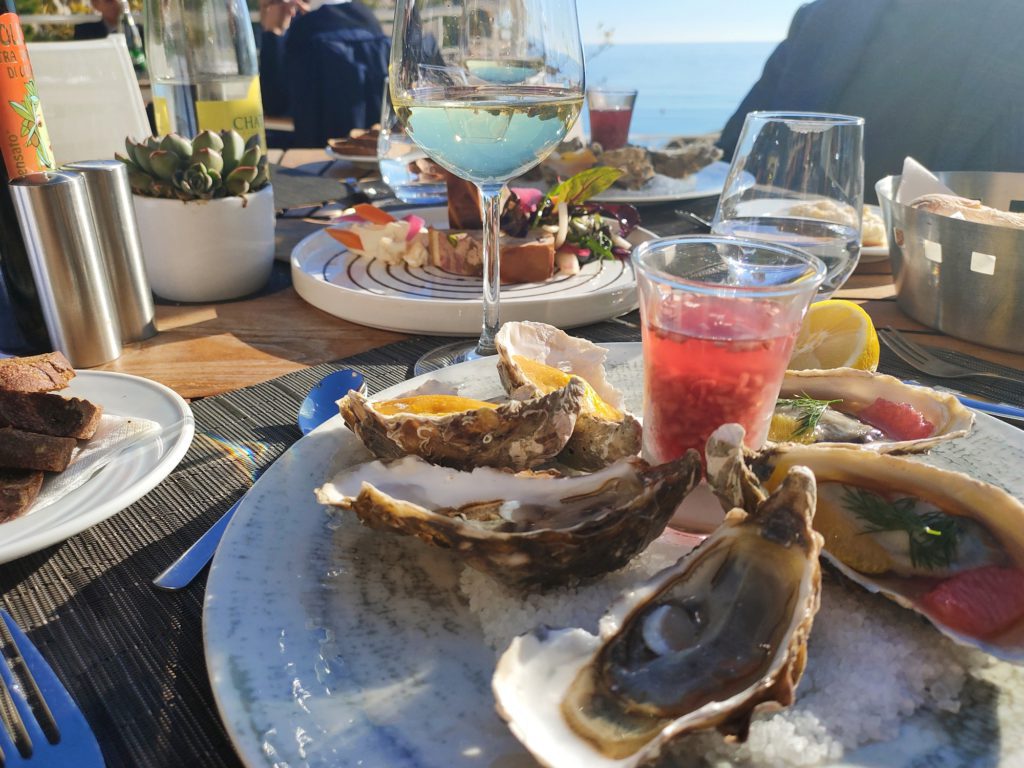 The choice of four starters usually includes Onion Soup gratin with emmental, homemade terrine or Saumon au Gueridon but you must try the Oyster N3 Gourmet: gratinated, natural and in jelly. To say it's mouthwatering doesn't do the dish any justice but you do feel as if you have just entered some sort of heavenly reception area just before the main dish is served and you enter… heaven itself.
The seven-hour cooked Lamb Shank braised with aromates a l'anglaise and savoyarde or the Sea Scallops in cocotte lutée with young vegetables and leeks, marmalade and white wine were our favourites and there was simply no room to try the Mushroom Risotto or Guinea Fowl Salmis – of the four main courses that were on offer last week.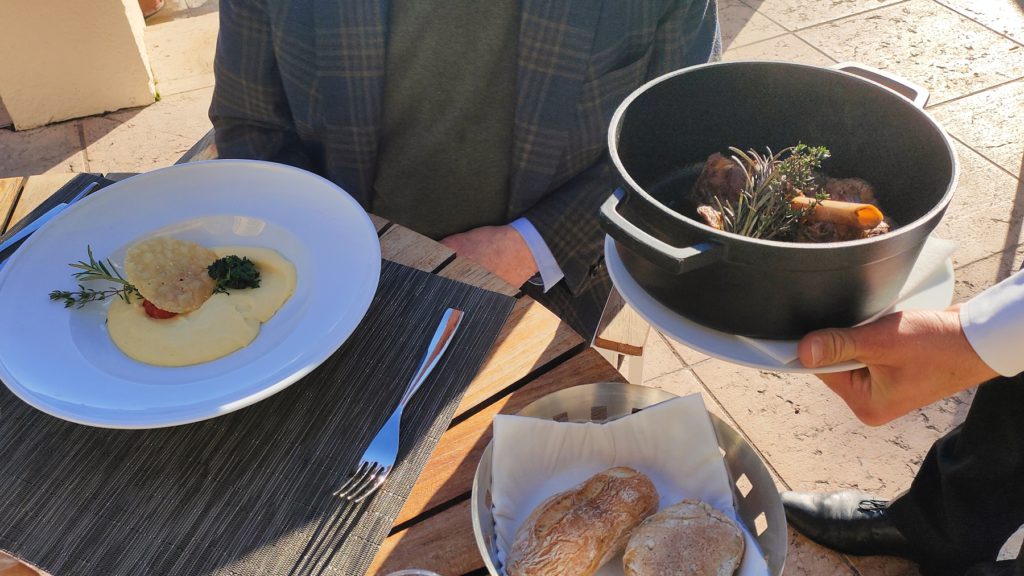 Pudding comes in tempting forms, and we enjoyed Crêpe Suzettes, conjured up at our table and quite simply delicious and surprisingly light. The dish was invented in Monaco and served to the then Prince of Wales in 1895, who named it after one of his charming young lady guests.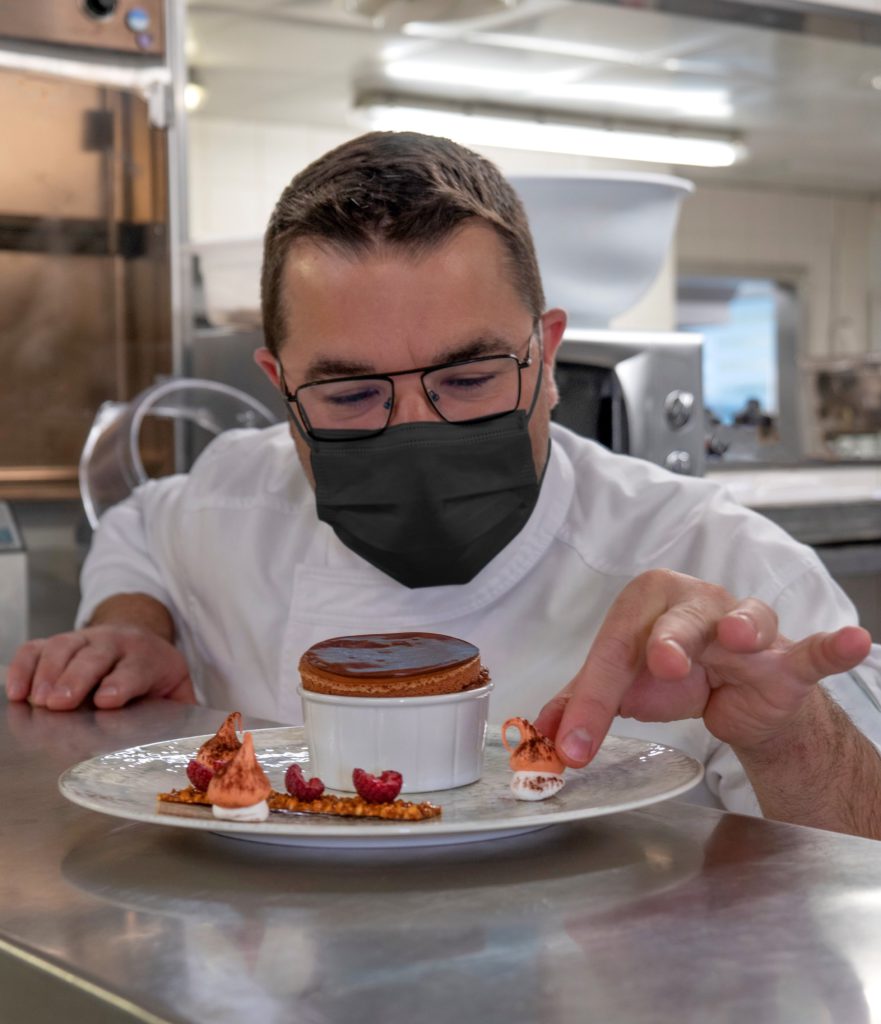 Patisserie Chef Julien Beaulieu
The dessert winner was Soufflé Au Chocolat. Its melted chocolate centre deserves a special attention too. Must give it a try.
The menu changes slightly week on week as Chef Laurent Colin tells us he pays attention to peoples' comments around the tables and tries to get inspiration from what they remember of the dishes they used to eat around a family table in less hurried times.
It is also back to basics, to share a good time with friends and family over an excellent lunch at a civilised and relaxing pace.
La Fête du Weekend will last until the end of March at least, Chef Laurent tells us, so there is plenty of time to repeat this experience over and over… The price is 85 euros per person, including coffee but excluding wine. Both red or white local wines served with our lunch on Thursday were thoroughly enjoyed and a perfect complement.
Below: Executive Chef Laurent Colin in the kitchen with Sous-Chef Alexandre Lamberet