To get a fresh perspective on our fair Principality, this week we hear from the Benner Family:  Dad Ryan (originally from the US), Mum Rajivi (originally from Australia), Amali age 10, Manomi age 8, Ashan age 1, and miniature poodle Oliver Charles Henry Thomas Winston Alfred Benners, otherwise known as Ollie.  
The Benners moved to Monaco in December 2019, so they have had a much different experience of Monaco in the Covid era. However, they have settled in well and now feel very much at home here.
_______________________________________________________________________
I get my morning coffee and croissant here
Manomi: Mostly we have breakfast at home but sometimes on the weekends we go to Cantinetta (Antinori), for the pancakes, and I have them with fruit and whipped cream, both on the side, in small white bowls.
Amali: I have the avocado toast with smoked salmon and a poached egg, with hot chocolate.
Rajivi: Most Sunday mornings we all make pancakes at home, with fruit and bacon and enjoy them on our balcony, with the best view in Monaco.
My favourite lunch spot
Amali: Every Wednesday we go to Planet Sushi. We have Maki Midi, and for dessert mochi balls; I have chocolate and Manomi has vanilla.
Manomi: And we always, always have edamame.
Rajivi: My husband and I love to meet up for lunch at the Rowing Club (Club Nautique), especially if it's a sunny day. We have whatever the lunch special is and enjoy a bit of sneaky time away from the kids.
Best Friday night aperitif
Manomi: I make a kid-friendly Martini. It is called the Aqua Martini and it is a cut piece of vegetable or fruit in a fancy glass, with water.
Rajivi: In the summer, we love to go down to Place d'Armes for an Aperol Spritz, but our balcony is really our favourite spot.
Annual event I never miss
Rajivi: Many of the big annual events have been cancelled since we've been here, so we've missed a lot. We haven't really seen Monaco as Monaco. But I like it a bit quieter, like this now, with less tourists.
Favourite time of year in the Principality
Amali: I like Christmas because everyone can celebrate together and the lights and decorations are so beautiful. It is like a fairy land.
Rajivi: In the summer we live at the beach and it's great to have it so close and accessible.
My best Monaco workout
Amali: We ride our bikes a lot and every Saturday at 8am we have tennis lessons at the Country Club.
Manomi: My sister and I play the Harry Potter game everyday together.
Rajivi: We chase children…
Where I go/what I do for "me time"
Rajivi: What is this? Even if I go for a bath, they find me and the dog paws at the door. There is no "me" time.
Manomi: I go to a friend's house, read a book or play with my stuffies.
Amali: I read and write stories.
My go-to shop for last minute gifts
Manomi: We go to Joué Club in Fontvielle or FNAC for birthday gifts, and sometimes things for us too.
A hidden gem I'm willing to share
Amali: I have a secret, there is a giant staircase, but there is a hidden elevator on the side that you can take to miss all the steps.
Rajivi: When we first moved here we always took the stairs because we didn't know about the elevators. One day when I was struggling with the stroller and looked online, I found the elevator map which shows all the elevators in Monaco. It was a life saver.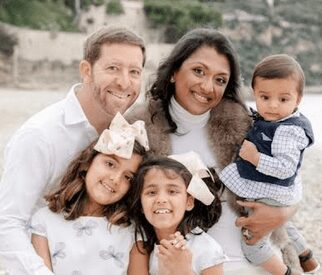 Best day trip out of town
Rajivi: On the weekends we like to pack up the car with the kids and the dog and visit the little villages in the area. We especially love Dolce Aqua, it is very magical. There is a lovely hike along the wild river with a few places to swim. It is really stunning.
The one thing I would change about Monaco if I could
Amali: I was hit by a motorbike and knocked to the ground and broke my glasses. I was fine, but people drive too fast here.
Rajivi: People do drive too fast and don't always stop at the zebra crossings. It can be pretty dangerous. Thank God Amali was okay and the dog was miraculously not run over either.
Manomi: I wish Halloween was better here. There should be better decorations and more places to go trick or treating.
Amali: We also wish there was more Asian food.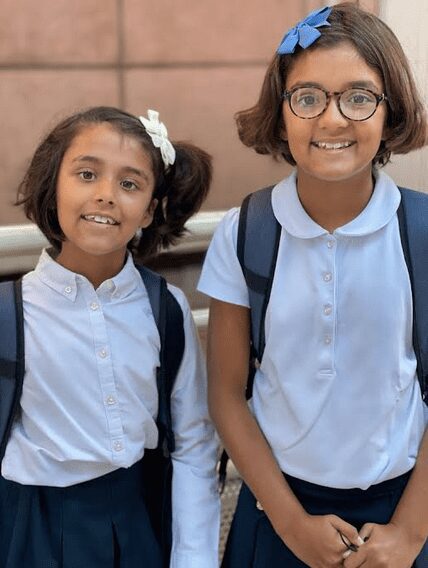 The Shout Out
Manomi: Our school, ISM (the International School of Monaco)! I love it!
Amali: Our school is very diverse, there are students from all over the world.
Many thanks to the Benners Family for sharing your Monaco with us!