Each week we get to know Monaco a little better through the eyes of its residents. Sharing all her favourites this week is Noriko Bonafede. Born and raised in Japan, Noriko is a true polymath who has made her home in Monaco for more than 26 years. She is known for connecting people and making good things happen in the Principality.
Instagram @norikomonaco, www.iefta.org
The Questions:
1. I get my morning coffee and croissant here
I usually make coffee at home, but if I am out early for a swim or at the marché in the Condamine, I go to Eola for the Popeye Juice and an espresso.
2. My favourite lunch spot
Of course it is Castelroc, www.castelrocmonaco.com, my family's restaurant. The daily menu is great. They always feature whatever is fresh and seasonal. I usually go for the fish dishes which are so delicious.
3. Best Friday night aperitif
I like the Wine Palace by the Yacht Club. A perfect setting for a nice glass of wine or champagne.
4. Annual event I never miss
Formula 1 Grand Prix! It's the most fun time in Monaco. My friends come from all over the world to attend and everyone has a fabulous time.
5. Favourite time of year in the Principality
The fall because of the colours and the sunshine is so pretty. It is also the season with lots of tasty food, especially white truffles.
6. My best Monaco workout
We do Kendo (a Japanese martial art with swords) two evenings a week on the digue. I started Kendo when I was 11 years old and we have a great teacher here. For me it is the best way to move my energy. It is almost like a meditation, it has a euphoric effect.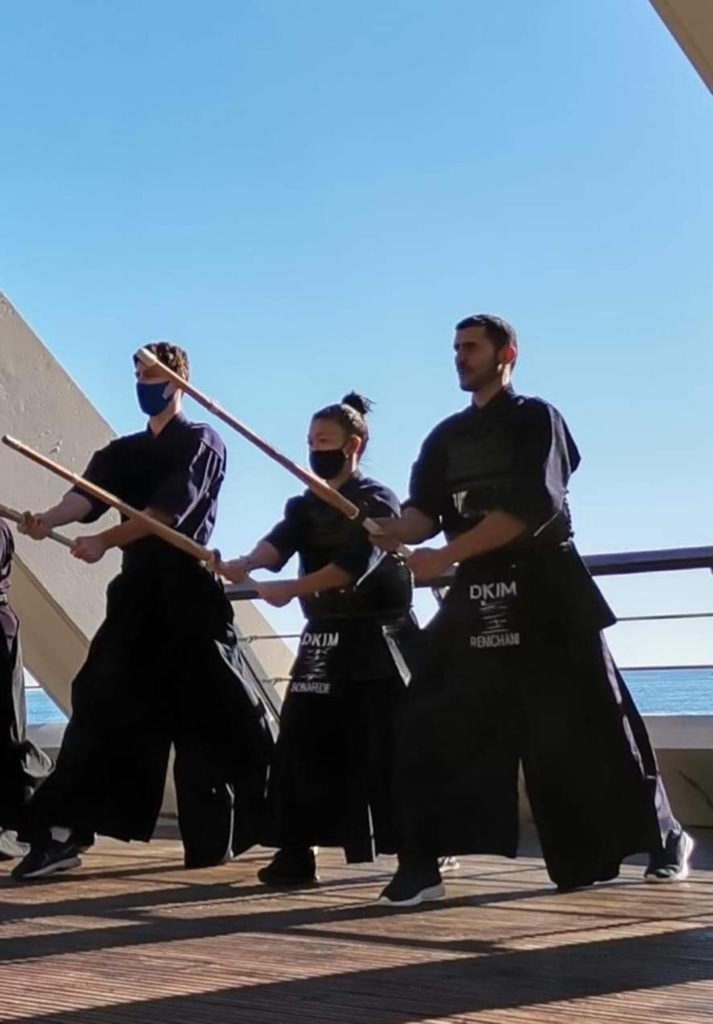 7. Where I go/what I do for "me time"
I love the Japanese Garden on Avenue Princesse Grace. There is a little waterfall where I like to sit and just breathe.
8. My go to shop for last minute gifts
Les 5 Saveurs on the Rock. I like their room fragrances, candles and soap.
9. A hidden gem I'm willing to share
The Chapel of Mercy on Rue Basse near the Mairie's office on the Rock.  You can feel the good energy there and the door is always open.  I stop in just for a few minutes and then go on with my day.  Monaco has lots of great power spots like this where you can feel the positive energy.
10. Best day trip out of town
When I have guests from Japan or elsewhere I love to take them to St Paul de Vence. We go to Foundation Maeght first and then have a delicious lunch. Afterwards we just walk around and enjoy all the little shops and beautiful scenery.
11. The one thing I would change about Monaco if I could
Better women's rights. It has been changing, but for a long time it has been difficult for women here, especially concerning divorce.
12. The Shout Out
Kylie, my new physio. She is a real sports body therapist and has helped me balance out my crooked body. AdvancedBodyManagementMC, +377(0)6 07 93 44 68.