Each week we get to know Monaco a little better through the eyes of its residents. This week Monegasque (an actual Monegasque!) Aymeric Pazzaglia shares all his local favourites with us. Aymeric has lived in Monaco his whole life and is a graduate of the International University of Monaco. He is a founding partner of vk*p, an advisory firm which helps businesses get established and grow in Monaco, www.vkp.mc.
---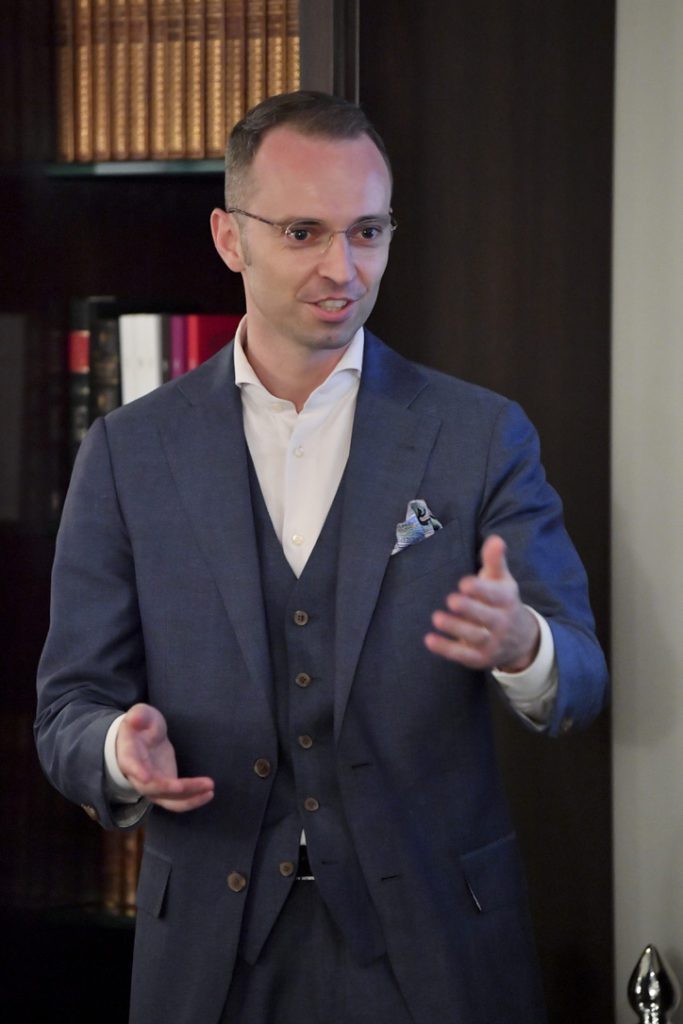 I get my morning coffee and croissant here
Bar des Moulins is my neighbourhood cafe.
2. My favourite lunch spot
Marché de la Condamine is great. I go for pizza at Truffle Gourmet or fresh pasta by the Italians.
3. Best Friday night aperitif
Blue Gin at Le Meridien where I get an Americano, a cocktail made with Campari, vermouth and sparkling water.
4. Annual event I never miss
The Philharmonic Orchestra's concert at the Palace. There is nothing like the atmosphere there on a summer's evening.
5. Favourite time of year in the Principality
I love April and May because the weather is great, it's the start of the events season, and of course, Le Grand Prix.  It's a work hard, play hard, period for me. 
6. My best Monaco workout
Running from Larvotto to the Rock then back to Larvotto for some shadow boxing and a swim.
7. Where I go/what I do for "me time"
Definitely not in Monaco… I'd go to Notari Ventimiglia for a tailor-made suit, then lunch at Molinella in Isolabona and finally to my place in the countryside for a rest and time in the garden.
8. My go to shop for last minute gifts
The Metropole, I'm always sure to find something there.
9. A hidden gem I'm willing to share
Sexy Taco on boulevard du Tenao, lovely and very tiny Mexican restaurant you'll be addicted to.
10. Best day trip out of town
Geneva, 8am – 8pm, in November.
11. The one thing I would change about Monaco if I could
The ties with France (politically, culturally, socially). I would love to see Monaco be more independent and autonomous.
12. The Shout Out (favourite hairdresser, mechanic, dog walker etc.)
Wake&Waffle! Brand new spot for amazing waffles on the Rock.