One of Monaco's outstanding annual charity events marked its eighth edition on Sunday, September 5, as 60 ladies embarked on a rally in vintage and other interesting vehicles, departing from Cafe de Paris after a leisurely breakfast.
Compared to previous years the route of this year's Rally was unveiled as a big surprise.
Ports of call included lunch venue the Golf Club of Nice, where the ladies practised their golfing skills and all scored 100 percent, of course, and the Villa Ephrussi on Sain-Jean-Cap-Ferrat, where tea was taken and generous tombola prices were handed out.
The long day ended at the Port of Cap d'Ail, where President of the National Council Stephane Valeri, Minister of the Interior Patrice Cellario, and deputy mayor of Cap d'Ail Jacques Pastor, and Jacques Boisson, Minister of State in the Cabinet of HSH Prince Albert, handed out prizes for the best-dressed entrants and winners of La Dolce Vita quizz.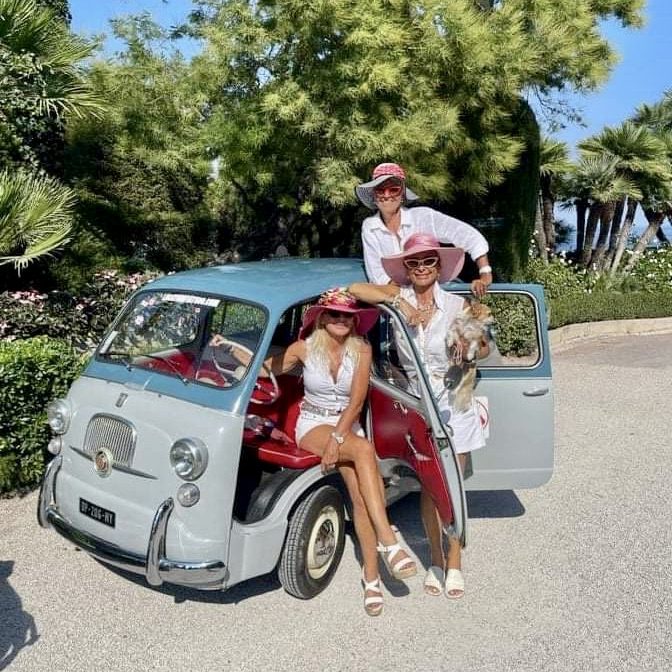 The Ladies Rally is Child Care Monaco's main fundraising event, combining a very good cause and a fun day out. After eight years, the Rally now attracts participants from all over Europe. This year brought ladies and gentlemen from Luxembourg, Switzerland, Germany, Denmark and Norway who flew in especially for the rally. The addition of a vintage car with a driver so the ladies can enjoy a glass of champagne on board has proven enormously successful, with six drivers joining the team this year.
The ladies in the colourful convoy were greated with enthusiastic waves and smiles all along the sun-soaked Riviera.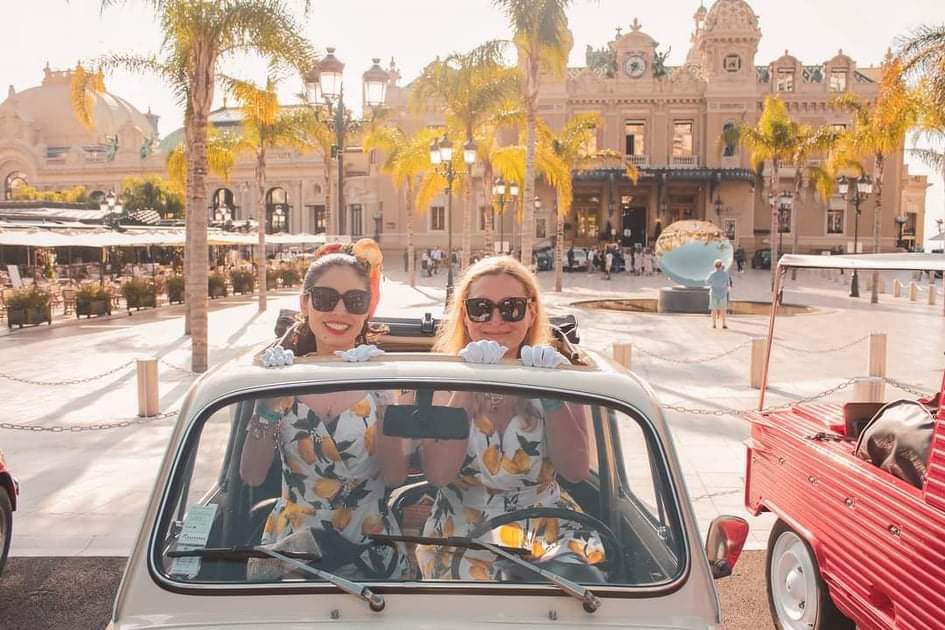 The charity, with Martine Ackermann its inspiration and helmswoman, has expanded its reach beyond the original girls' schools projects in India. A new project in Cape Town in South Africa will be built from money raised by this year's rally and will provide education and care for children with both physical and mental handicaps who were born to alcoholic mothers.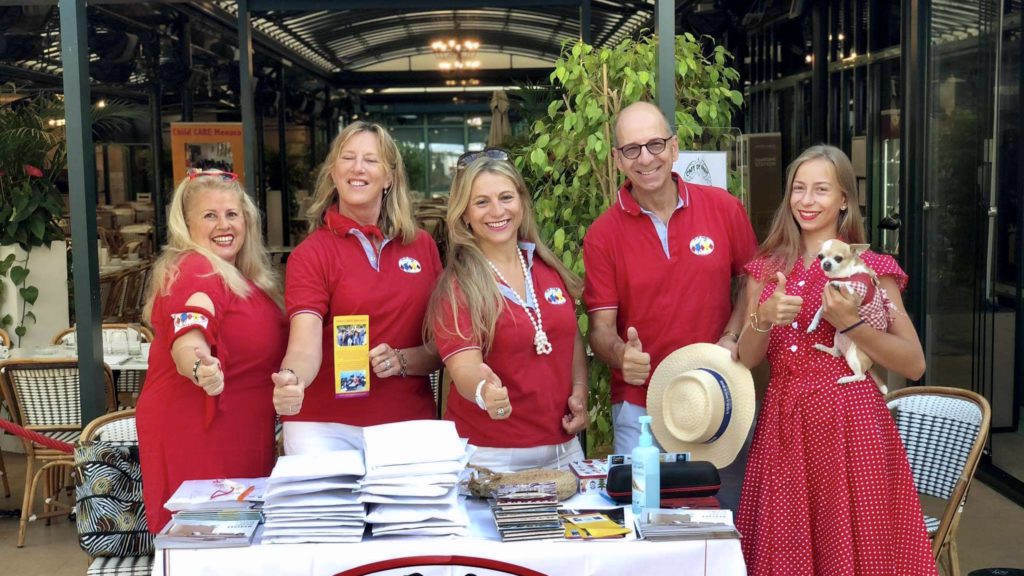 MORE INFORMATION: www.childcaremonaco.com
PHOTO: Martine Ackermann (centre) with enthusiastic ladies of 'The Vikings' team ready to hit the road from outside Cafe de Paris