After two decades of racing at the pinnacle of motorsport, Kimi Raikkonen has announced his retirement from Formula 1 at the end of the 2021 season.
Now 41 years-old, Raikkonen joined the F1 circus back in 2001, and won the 2007 F1 Drivers World Championship with Scuderia Ferrari. In fact, Raikkonen is Ferrari's last world champion.
The Finn, who is also affectionately known as "The Iceman" as a result of his constant ice-cool calmness, will close the curtains on a colourful career when the current season comes to an end.
Raikkonen began racing in F1 with Sauber-Petronas before joining McLaren-Mercedes in 2002. It was during the iceman's stint with McLaren-Mercedes that this iconic photo was captured: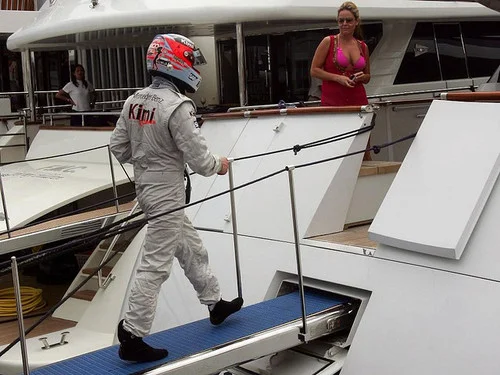 Halfway through the 2006 Monaco Grand Prix, Raikkonen was forced to park up his McLaren at the exit of the Portier turn as a result of a mechanical failure. Rather than losing his cool back at the pits, the iceman opted to board his yacht instead, and enjoyed the remainder the race with a beer. A driver of the people.
Raikkonen went on to race in a record number of 341 races with his various teams, and he still has 10 to go in the 2021 season with his current outfit, Alfa Romeo Racing.
Announcing his retirement on Instagram, Raikkonen said "This is it. This will be my last season in Formula 1… It was not an easy decision but after this season it is time for new things."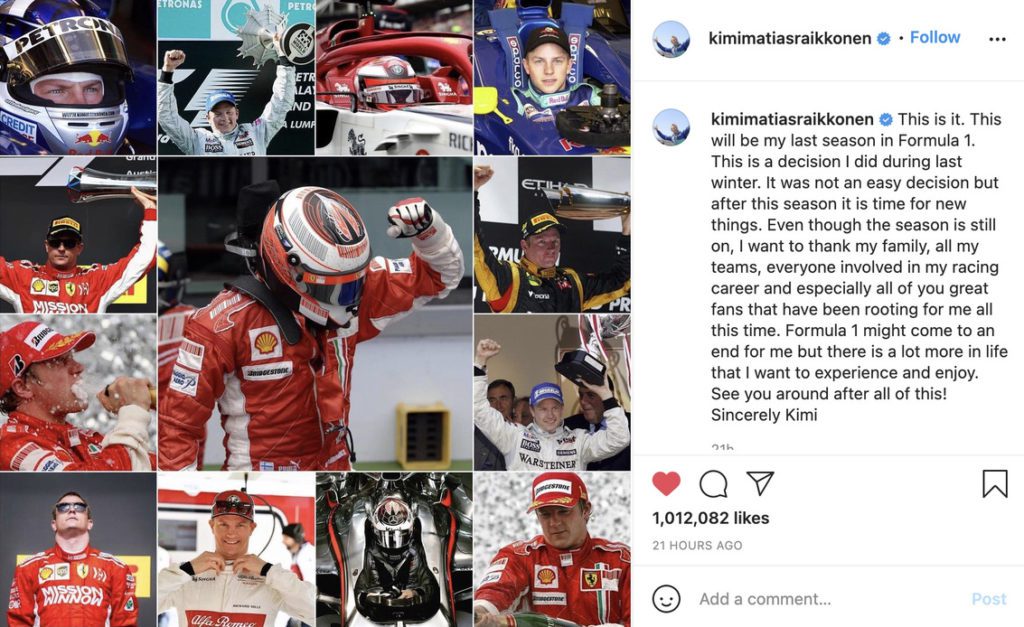 "Even though the season is still on, I want to thank my family, all my teams, everyone involved in my racing career and especially all of you great fans that have been rooting for me all this time."
"Formula 1 might come to an end for me but there is a lot more in life that I want to experience and enjoy. See you around after all of this! Sincerely Kimi."