On Friday, April 23 NEWS.MC had the pleasure of meeting and interviewing Steve Brooks, a British driver in this year's edition of the Historic Grand Prix. Brooks competed in his stunning Lotus 81 on Sunday, April 25 in the final race of the day reserved for Formula 1 cars from 1977 to 1980.
Jack Brodie: How did you come to race this car and who drove it originally?
Steve Brooks: The car is an ex Nigel Mansell model, it's called a Lotus 81, and it raced in 1980 and 1981. It was Clive Chapman, Colin Chapman's son, who was rebuilding his workshop and put this car on the market. He's got a very special collection of his dad's cars and every now and then one becomes available. Its quite special, because the Essex car when it was racing in period in 1980, they sponsored the whole of Monaco, and everything was in the blue red and chrome of the car, and its got a little Monaco flag on the side, so Monaco is quite special for this car.
JB: You must be very excited to be racing on Sunday?
SB: Terribly excited. We've got free practice today, qualifying tomorrow and we have the race on Sunday, the most important thing is to get to Sunday, it's very easy to put it in the wall, or make a mistake, because then your whole weekend is gone. It's a combination of pushing but then not pushing so hard that you put yourself out of the running.
JB: Driving on the edge perhaps?
SB: Right on the edge, constantly.
JB: Have you put it in the wall before?
SB: In many places, but not here, touch wood. I've only raced it once here before and came seventh.
JB: Are you going for the Podium this year?
SB: Well there are some very quick drivers here and some very professional and experienced drivers so that's a tall order, but of course no racing driver is setting out to not come first.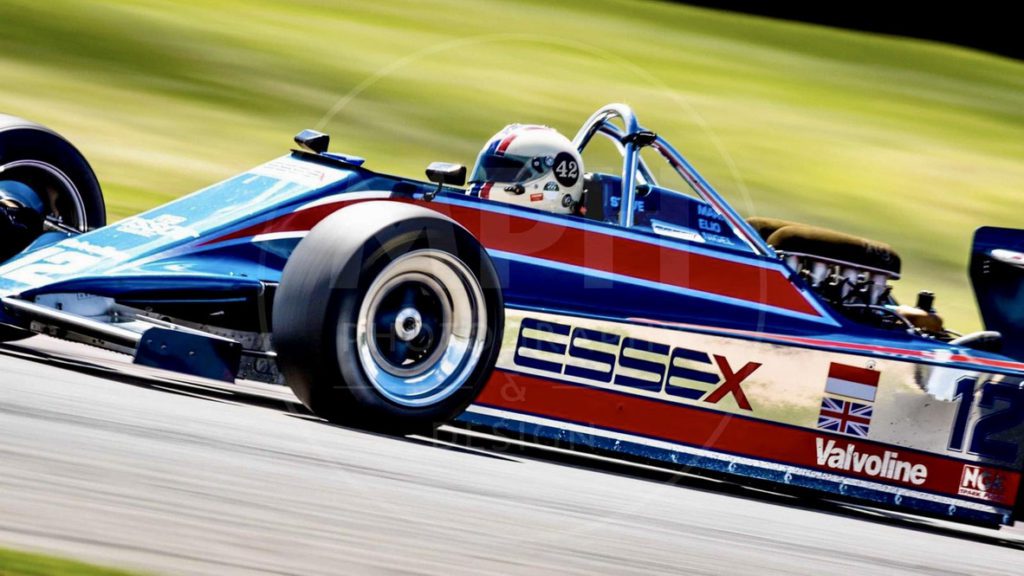 JB: The Monaco circuit is a skinny one, having raced on it before, what is your impression of the circuit?
SB: There's nothing like Monaco, you've got circuits all over the world, but Monaco is a proper street circuit. You've got barriers that are right up there and you've got to be within a few inches of the barrier, but if you're a few inches more then your race is over. There is nothing more exciting than Monaco.
JB: And how was that first time that you raced here?
SB: I remember the first time I raced here, and you come out of the pits, and you go into Saint-Devote, and you turn up the hill, and you go third, fourth, fifth and you're doing about 150 miles an hour up the hill. You're roaring up the hill and then you look up and in front of you is the Casino, and you're like "I just can't believe this" and then its a sharp left followed by a sharp right and you just cannot believe that you are doing these speeds through the centre of Monaco, and you're laughing inside your helmet. Its just amazing.
JB: A beautiful track and some beautiful cars to match, how competitive does it get when racing valuable vintage cars?
SB: The cars are just like they were in period. We're really trying, we're not out doing a parade. People are really trying in these cars, which makes for a very exciting competition.
JB: Are all the cars from the same period as your car?
SB: You're gonna see Formula 1 through the decades. Im in group G, which is the last race. G is up to 1980, and then everything else is earlier, so we've got fifties and forties.
JB: Have you come here with a team?
SB: Yes you have to have a team, and Ive got a fantastic team, O'Connell racing. Martin O'Connell runs the team and Alex Corsair is my main mechanic, and they are essential. It's a real team sport, you have to get into it and understand it. 
JB: Do you get many opportunities to practice?
SB: No, we have free practice this evening, so half an hour this evening. Then we have half an hour in qualifying before the race on Sunday. So not a lot of time. But having said that, it's probably enough because you don't want to damage the car and you want it running for the race.
JB: How are you feeling going into the big race on Sunday?
SB: The main thing that I'm concentrating on is getting to Sunday, that's the skill. Its very easy to go out too hot and too fast and make a mistake.
JB: This car is your personal car so you wouldn't want to crash it.
SB: Yeah but its metal and it's repairable. So obviously you've got to be careful. Open wheelers are very dangerous when the wheels touch so you've got to be very careful when it comes to overtaking.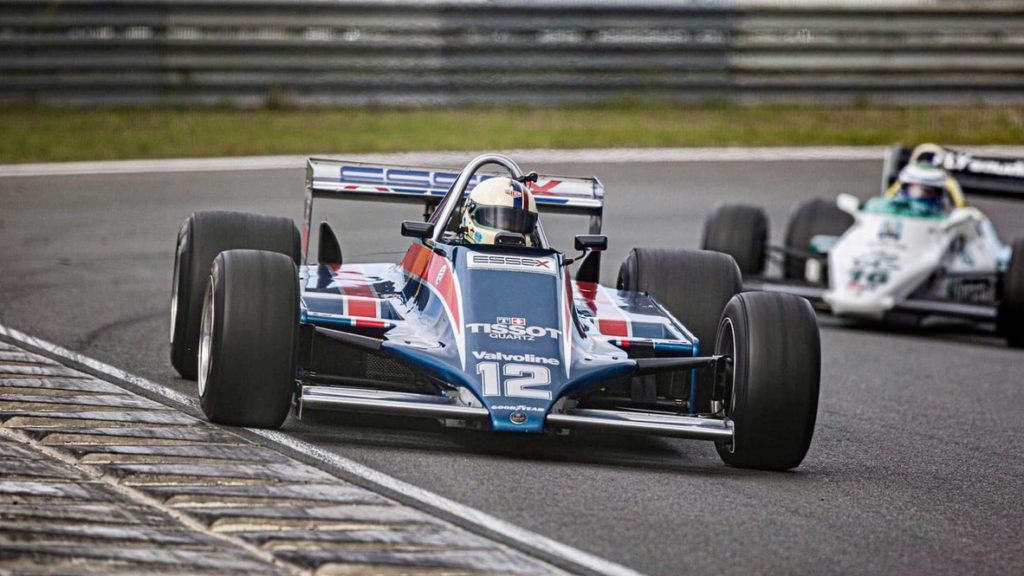 JB: We've got the E-Prix and of course the Formula 1 Grand Prix coming up in the space of a month from here. Will you be in the Principality for those events?
SB: Unfortunately not. It is hard for us to get down here, and the organisers have done a fantastic job to make this happen, they've got to an awful lot of trouble to get us passes across France, to get us here. I take my hat off to the achievement. A lot of people have called for cancellation, but they have stuck at it and they have made it happen. I personally think it's a true sign of human spirit that Monaco has pushed through and made this happen. They are setting an example to others and I think that they should be very proud of the fact that they are putting on three fantastic events.
On behalf of all the drivers here, thank you very much to the Automobile Club and to Monaco and everybody here who is making this possible. We really appreciate it.
JB: Finally, of all the drivers in the history of Formula 1, who would you say is the one that you look up to the most?
SB: Ayrton Senna. He's very well known, but for me what was special was that he was known as 'the professor', and it was his approach that I am fascinated by; he really understood things, and I think that one of the joys of racing for me is that you have to really understand things to a tremendous detail. It's amazing that in life the more you look at something, the more there is to understand. Just going around a corner is an incredibly complex thing to do, if you want to do it quickly. So, 'the professor'.
Featured image: Steve Brooks behind the wheel of his Lotus 81