Underlining the central plank of Monaco's strategy to deal with the coronavirus pandemic, HSH Prince Albert visited the new national vaccination centre at the Grimaldi Forum on Monday.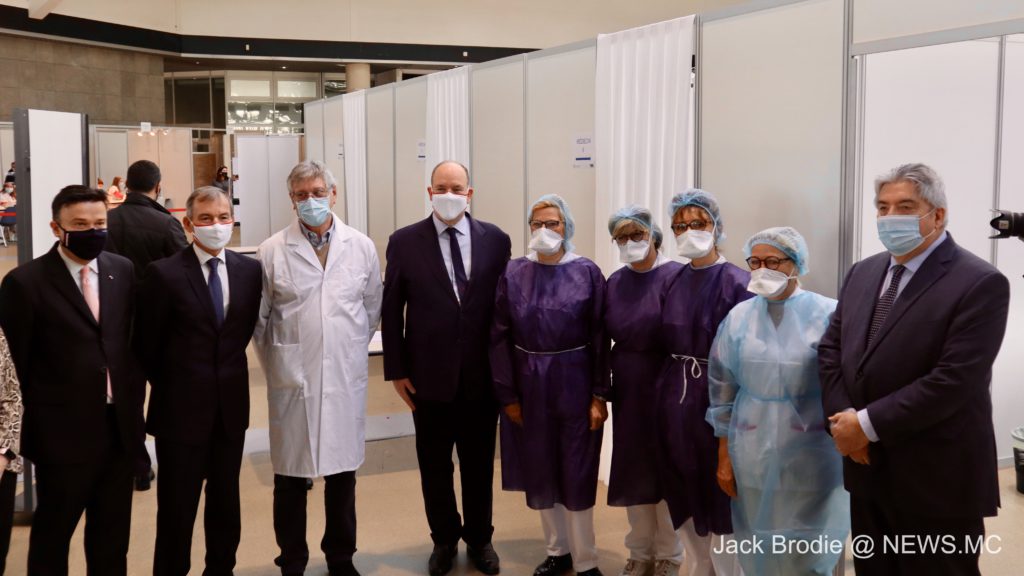 Up to 600 inoculations can be carried out per day at the site.
The vaccination programme is currently open to residents over 65 years of age and people over 18 with an underlying condition.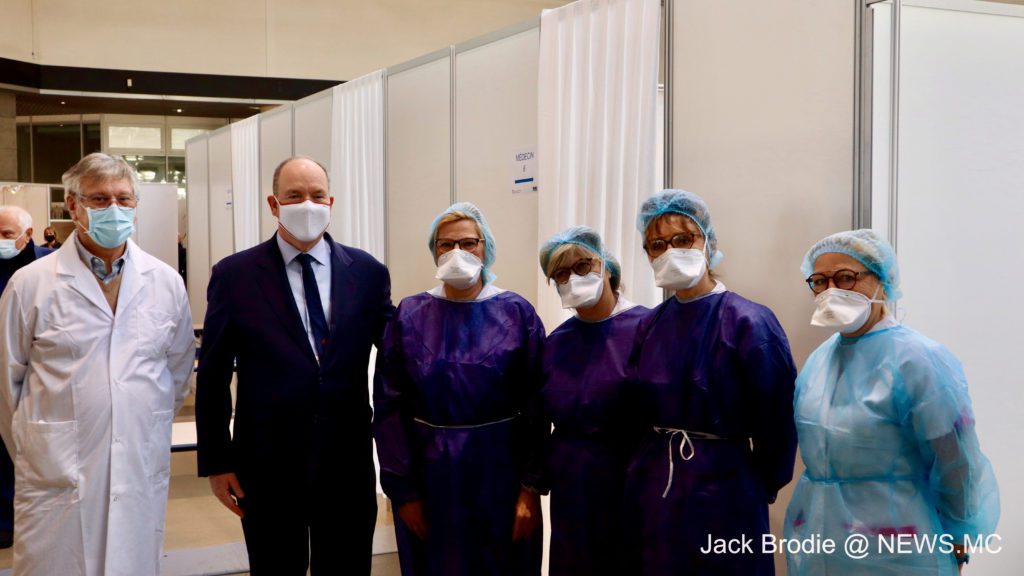 "We hope, thanks to this centre to be able to respond as quickly as possible to people who wish to be vaccinated," Prince Albert said.
The Sovereign added: "We are doing everything to have sufficient doses and on time. All services, I can assure you, are in place for this."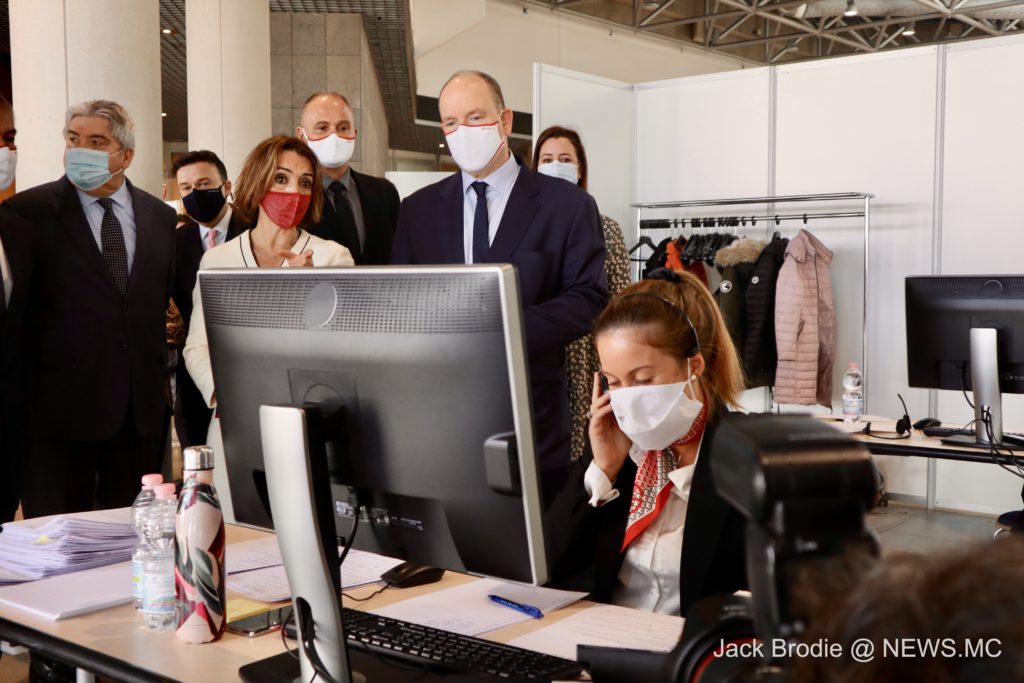 Prince Albert took the opportunity to downplay reports that the Principality would go into lockdown, given that case numbers have been rising. He said that while vigilance was needed, the Princess Grace Hospital is not at the point of not being able to cope. "The hospital is absolutely not in saturation," he said.
Featured image: HSH Prince Albert meets medical staff working at the Grimaldi Forum vaccination centre