The 'Culture & Vous à Monaco!' program, running through the month of November, has proven to be popular with the residents of Monaco. The program's organising body, the Department of Cultural Affairs, has extended 'Culture & Vous à Monaco!' to run throughout December. Thanks to the continued involvement of many of Monaco's cultural venues, a wide array of events are on offer and at reasonable prices if not without a price at all. See for yourself in the program below: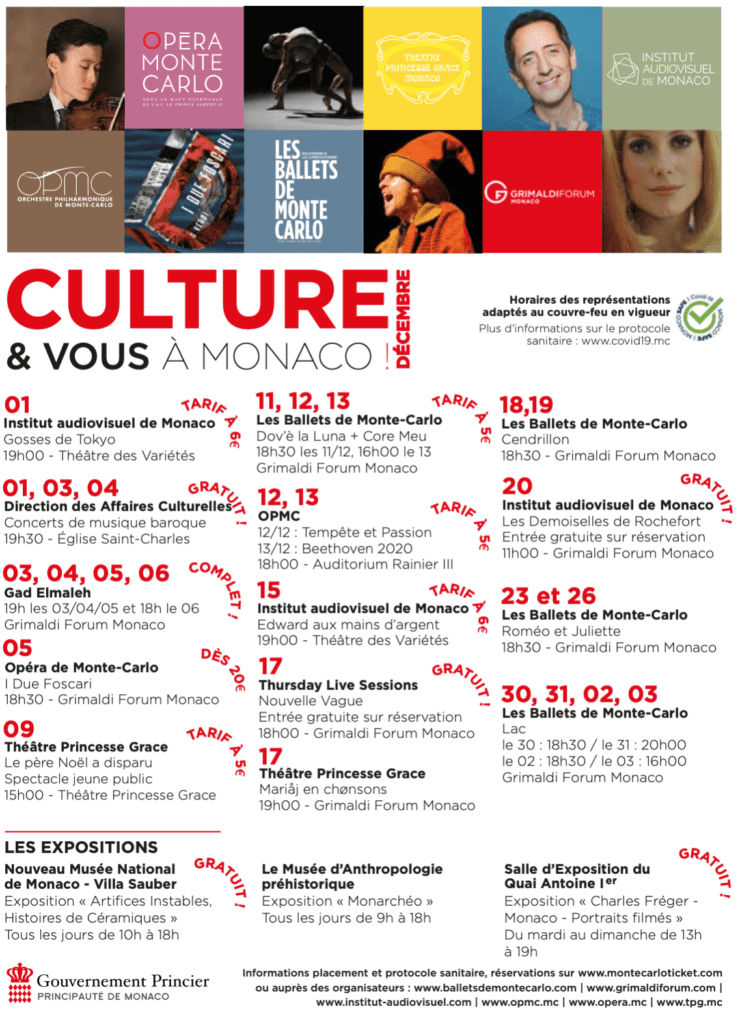 The Department of Cultural Affairs has teamed up with the Grimaldi Forum, the Monte-Carlo Opera, the Monte-Carlo Philharmonic Orchestra, the Monte-Carlo Ballets, the Princess Grace Theatre, the Audiovisual Institute of Monaco and the museums of the Principality to bring you 'Culture & You in Monaco! December'.
Details of the program are online on the Government's website: www.covid19.mc, as well as on the websites of the entities participating in the operation.
Featured image: Les Ballets de Monte Carlo