Atlantico is the latest creation by architect and yacht designer Stefano Pastrovich, based in the Principality of Monaco. Intended to support the 55 metre-long mother ship, Atlante. This smaller yacht could easily suffice individually, as it measures 27.4 metres in length with a maximum width of 10.2 metres. Hardy seafarers will recognise that these are unconventional specifications, but that's the point.
This avant-garde project is the result of Pastrovich's search for new forms and ideas in yacht design. In terms of form, a shorter hull increases the yachts manoeuvrability while a wider beam makes room for open, configurable space. "Over the years we have experimented with different layouts and realised that the future is with shorter and wider yachts that bring advantages in terms of both layout management and manoeuvrability," said the designer.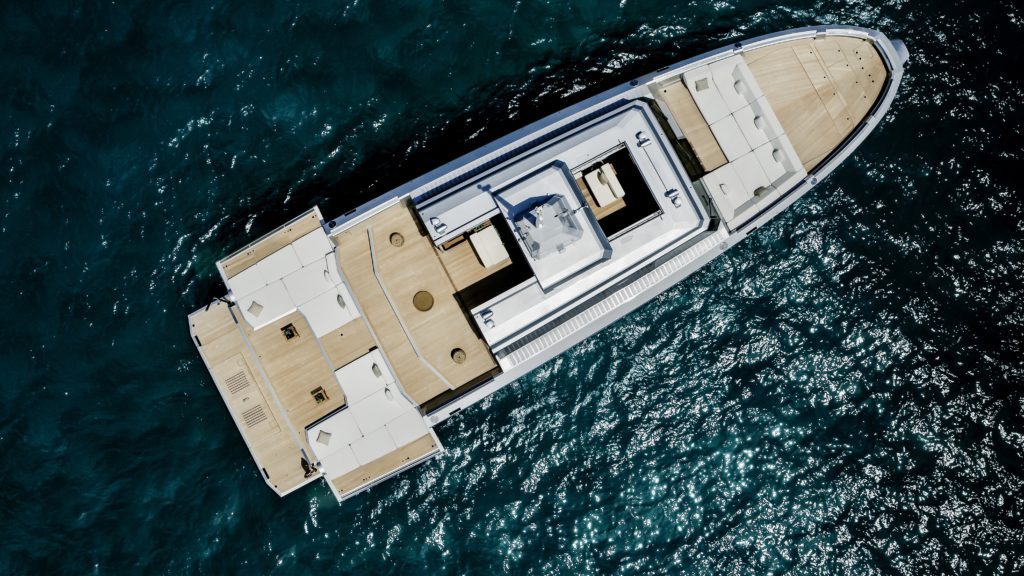 Speed is of course essential when the customer is searching for a "chase boat", and the Atlantico ticks that box with a top speed of 28 knots, making the yacht particularly suitable for fast transfers between islands and exploring remote bays.
Atlentico's main deck boasts a total area of 145 square meters and in this considerably large amount of space, only the helm console and the pilot's seat are fixed in place. The remaining furniture of sofas and tables are fixed to the deck with removable pins. This attention to minimalism continues below board to what appears to be a loft like set-up; "We wanted to recreate the freedom offered by a residential loft apartment, where the owner can give space to his own creativity by choosing to change the layout or modifying the decor and function," said Pastrovich.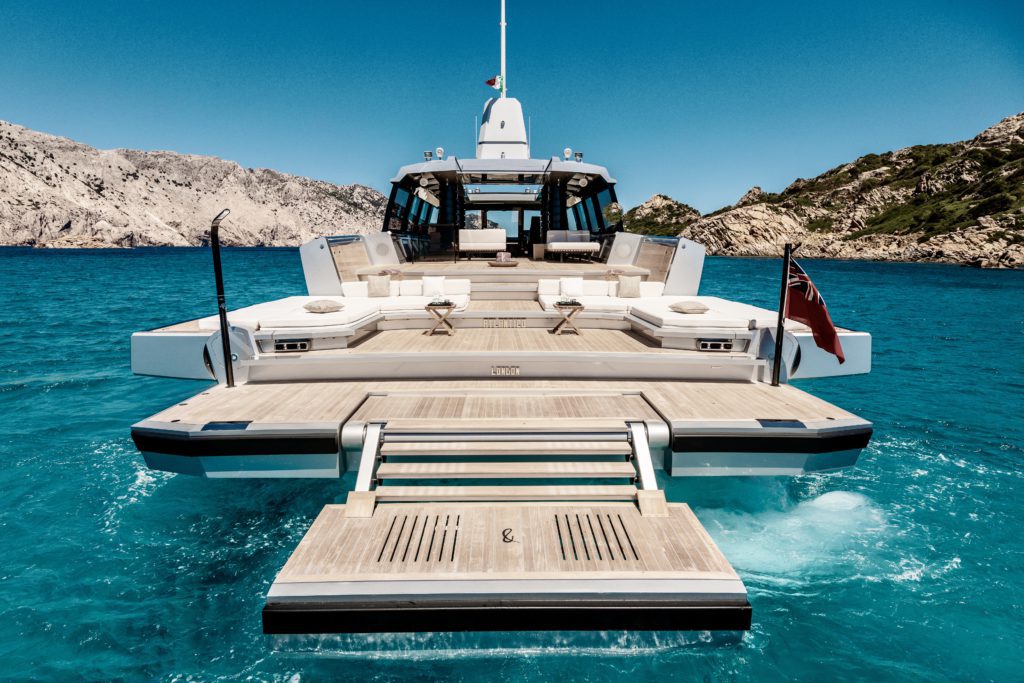 An unusual take on an age-old practice of yacht design, the Atlantico is a showcase of the Italian designer's experience and expertise. Atlantico and her mother ship Atlante will surely grace Monaco's ports at some point, in the meantime why not head to the designers website to view this and other nautical concepts and creations, available here.