Residents of the eastern side of the French Riviera may recall a recent and sizeable Lamborghini rally which toured along the sun-kissed roads of the Côte d'Azur, before eventually coming to a halt in Monaco on August 2. All that cruising had a deeper significance as it celebrated the 30th birthday of the iconic 'Diablo'. This event was lead by Stefano Cigana, who worked closely with the Principality in organising one of the biggest events of this summer. "We organised this grand tour in collaboration with the Principality in order to restart tourism but also to celebrate this anniversary."
The official video has dropped as of September 4 and recaps on the multiple-day experience. Watch it just below:
The Red Devil features throughout the film and does an impressive job of standing out among the array of colours and models surrounding it. The tour took more than 60 lucky Lambo drivers through Nice and Cannes before concluding in Monaco for a well-received gala at the Monte-Carlo Bay Hotel and Resort.
Before this though, the strong line up of Italian bulls took their place in the heart of Monte-Carlo, at the Casino Square. Again, the retro red lamb took the crown on its birthday and in the most fitting of locations.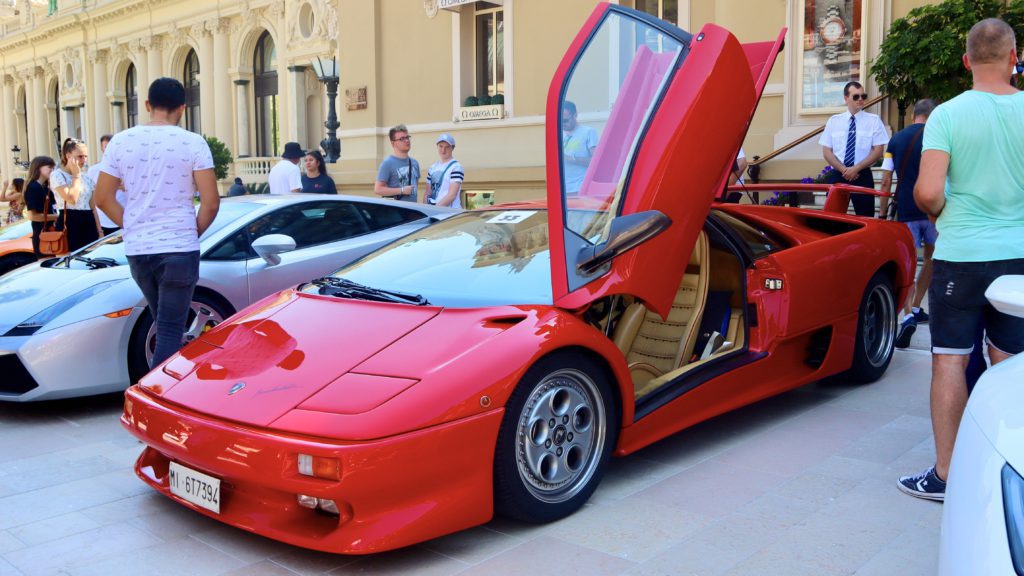 All images by Jack Brodie for Monaco Daily News