Auction house Artcurial are set to make a splash in the art world with an exceptional piece previously unheard of on the market. The artwork in question was created by the widely recognised Hergé as an initial cover art design for the 1936 album – 'Le Lotus Bleu'.
The original piece is currently residing at the Artcurial gallery in Monaco and will stay there until September 11 before arriving in Brussels and finally going under the hammer in Paris on November 21. The auction house expects to see a figure anywhere between two and three million euros for the artwork.
Created by Georges Remi, commonly known by his pen name Hergé, this artwork was intended to be the cover of his fifth Tintin book. When presented to publisher Casterman, the design was deemed too costly to reproduce with the technology available at the time. New to the market, this original artwork has been rediscovered by Artcurial. Having had his noble attempt turned away, Hergé decided to gift his art to the young son of publisher Louis Casterman who then folded it carefully six times and placed it in a drawer, presumably not in an attempt to preserve a piece of artistic history.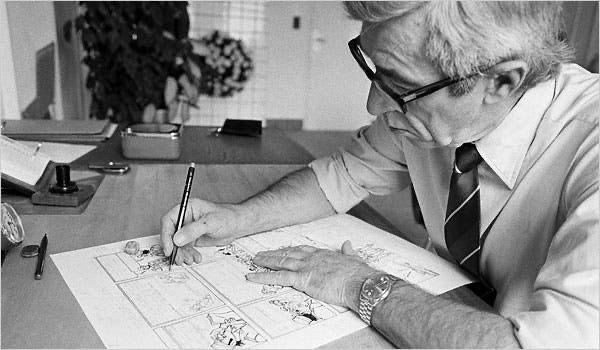 It was in 1934 that Hergé decided to send Tintin to China, having already visited Soviet Russia, America, the Belgian Congo and Egypt. Unlike the four previous albums, in creating 'Le Lotus Bleu' Hergé was careful to learn about the culture and history of the country in order to create a greater sense of realism. It was this quest for insightful information that lead the Belgian artist to meet Tchang Tchong-Jen, a young graduate from Académie Royale des Beaux-Arts in Brussels.
"The meeting between Hergé and Tchang would have a big influence on the style of Hergé," said Eric Leroy, Comic Strip expert at Artcurial. As a result of this coming together between two worlds, Hergé produced an album widely considered to be a turning point in his work. From 'Le Lotus Bleu' onwards, the Belgian artist took a more considered and realistic approach towards his young hero and the countries he travelled to.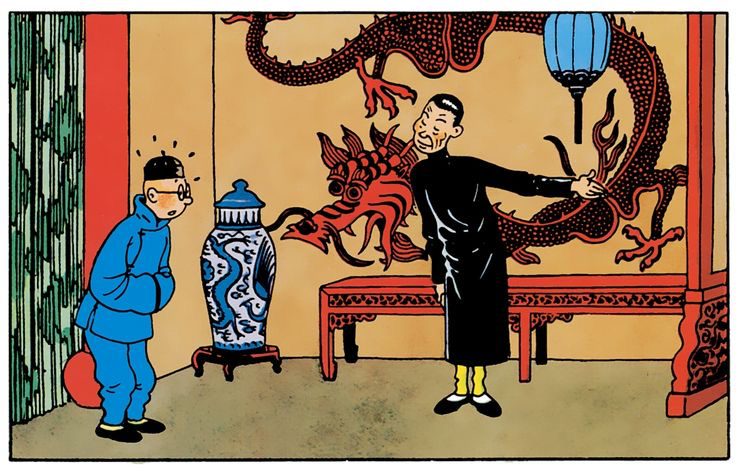 Finally published in 1936, it was 'Le Lotus Bleu' which was the first Tintin album to achieve real success. A strong storyline and the first real use of colour illustrations contributed to this success. "Hergé said that the comic strip was all about telling a story. This illustration for Le Lotus Bleu, probably the most beautiful cover of any of Tintin's adventures, encapsulates the mood of the album perfectly. The direct use of colour is rare in Hergé's work." explains Eric Leroy.
In 'Le Lotus Bleu' a determined young reporter Tintin set out to break up an international opium trafficking ring in China, a country which he knew nothing about. Accompanied by his new ally Tchang, a nod to Hergé's friend, the young detective succeeds in overcoming all the obstacles he encounters, with many wild adventures along the way.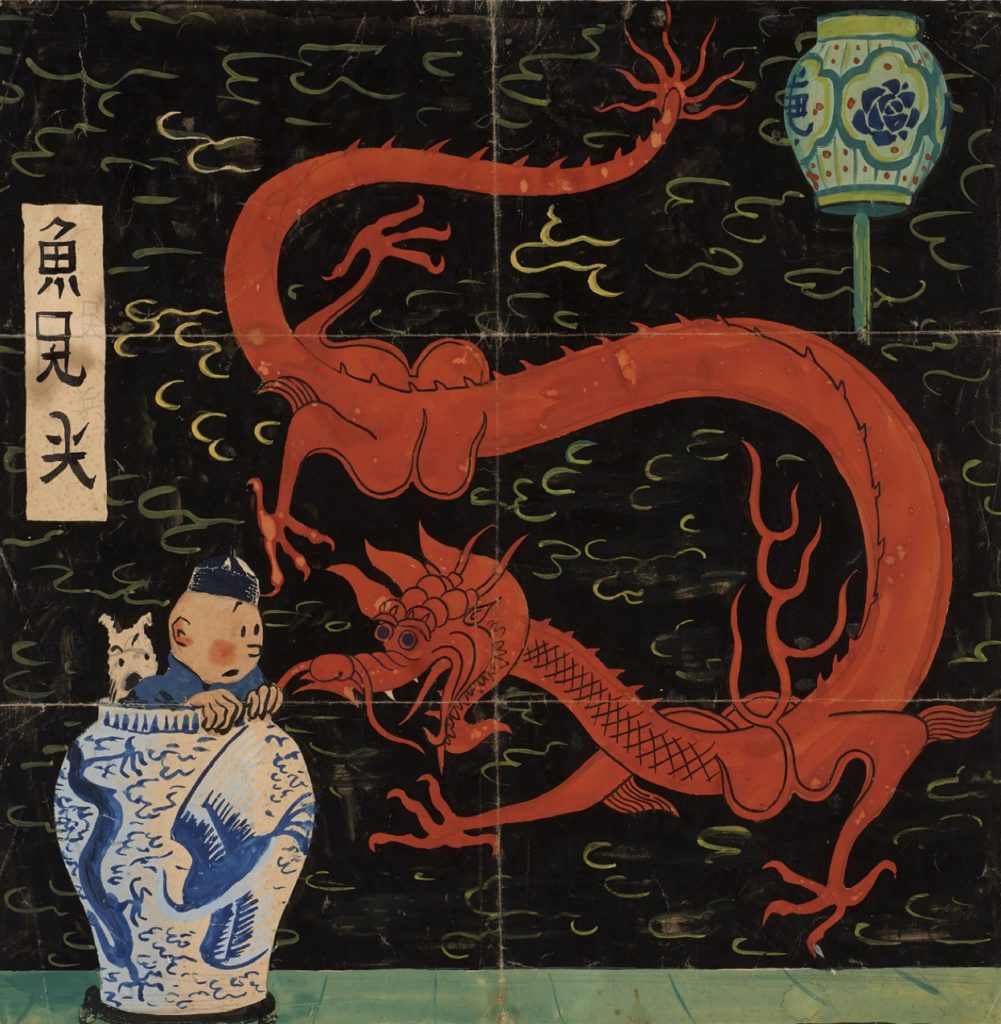 The sale of the rare and unique artwork for Le Lotus Bleu promises to create a stir once again, for the delight of all fans of the 9th art.