Tuesday, June 2, was a very important day for Monaco, with the reopening of many landmark cafes, bars and restaurants after almost three months of lockdown.
It was also the occasion of the inauguration of the renovated and reconfigured Casino Square, which was combined with the reopening of the iconic Café de Paris, closed to customers since mid-March.
Prince Albert, Princess Charlene and other members of the Prince's family inspected the newly-pedestrianised square, which has been designed to accommodate the many tourists who visit Monaco while not forgetting the fact that the Monaco Grand Prix route passes through the square.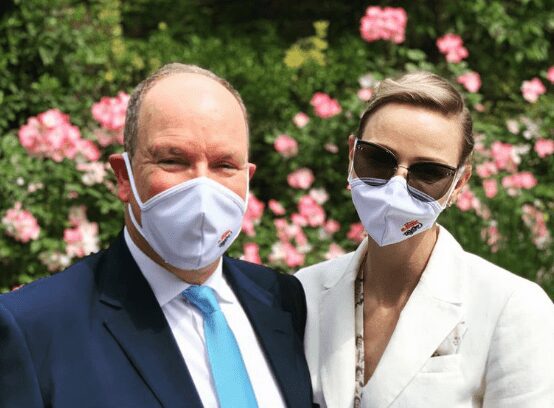 Mr Jean-Luc Biamonti, CEO of the Société des Bains de Mer, paid tribute to the women and men in Monaco who have been working on the front line in the management of the coronavirus crisis. The 'strong together' message flew above the guests as a reminder of the message of unity and solidarity launched at the beginning of the crisis by the Société des Bains de Mer and supported by Their Serene Highnesses Prince Albert and Princess Charlène.
TOP PHOTO: The new Casino Square made its debut on Tuesday, June 2. SECOND PHOTO: Setting an example, Prince Albert and Princess Charlene wore face masks for the occasion © Photos: Eric Mathon, Prince's Palace