Sunday May 24 would have been the date of the highly anticipated Monaco Grand Prix had it not been for the coronavirus crisis. Not all is lost, though, as the Grand Prix track did see some action by one F1 star in the early hours of that day. The F1 star in question, Monegasque Charles Leclerc, navigated the famous circuit in a signature red Ferrari SF90 for the exciting short film titled "Le Grand Rendevous".
 The Grand Prix track was closed between 06:45 and 09:00 and Leclerc was able to safely and swiftly speed through Monaco as you can see in the gallery below:
The stunning machine is actually a hybrid. Meaning that the boys in Modena have combined a 769 hp V8 engine with three electric motors to produce a healthy 986 hp – a comfortable figure for the motorsport sensation who was also filmed on the move via a second SF90, making for a pretty sight, and sound, indeed.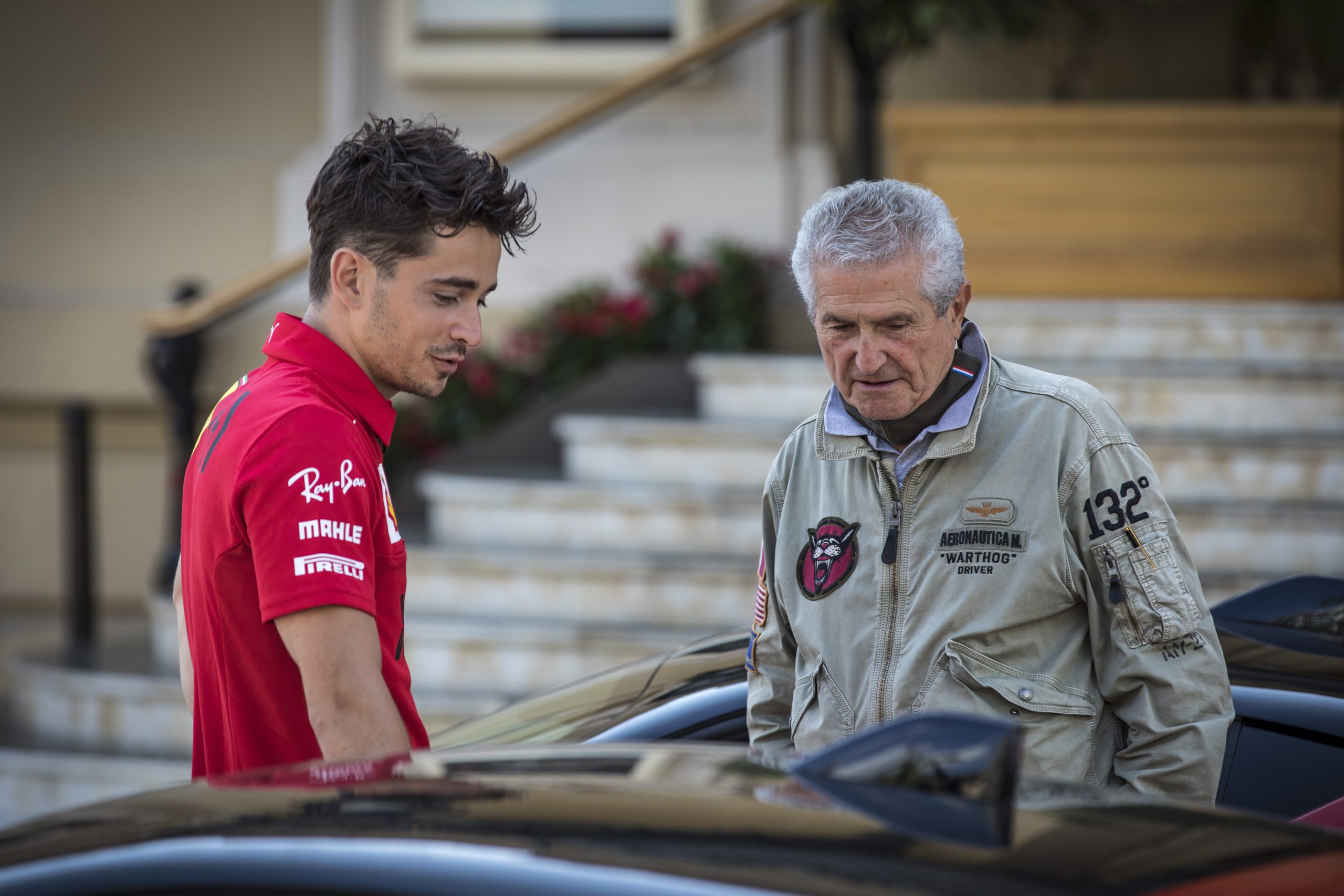 Pictured above: Claude Lelouch and Charles Leclerc "rendezvous" outside the Monte-Carlo Casino
This short film had been commissioned by HSH Prince Albert and was directed by legendary French film-maker Claude Lelouch, who is no stranger to high speed filming. His latest work is an echo of the 1976 "C'etait un rendezvous", which saw Lelouch make a totally illegal high speed sprint across Paris to rendezvous with his girlfriend at the Sacre Coeur basilica.
This time we see Leclerc behind the wheel in his home town. The release date of this short film has not yet been confirmed but the final product will surely excite a wide audience. 
In the meantime, why not watch Lelouch speed through the streets of Paris in the film that inspired this all below.