Bugatti has begun delivering the first of 40 €5 million Divos to their lucky owners.
The Divo was revealed to the world on August 24, 2019, and has since then generated much excitement. Fancy one? well, it would have set you back €5 million. I say "would have" because each one of the 40 Divos was sold on the day of its debut to a relatively small group of people who could already claim that they own a Chiron. It should be noted that the Chiron is a 1,479 bhp, 261 mph monster of a hypercar. So why would anyone need more? Well, in this case, less is more.
Less? Surely not.
Beneath the radically redesigned chassis, you will find the same 1,479 bhp, quad-turbocharged 8.0L W16 engine that thrusts the Chiron to 261 mph. Except, the Divo only reaches 236 mph flat out. Regardless of that, the W16 is powerful enough for the Divo's track ambitions. The Divo takes just 2.4 seconds to get to 60 mph compared to 2.5 seconds in the Chiron.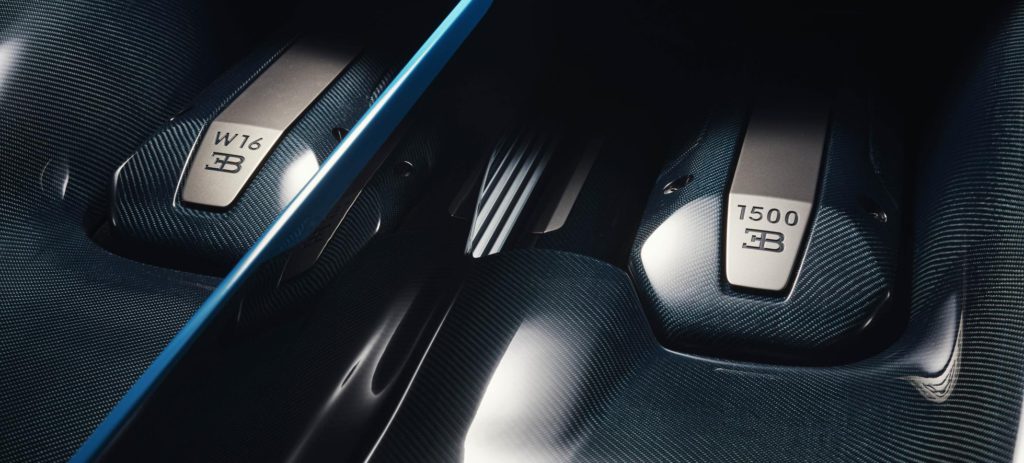 This will be the last hurrah of this powertrain as the Divo and Chiron will be the last Bugatti cars to use the W16. The reason being the rise in emission standards around the world. CEO of Bugatti Stephan Winkelman has confirmed the demise of the giant engine that helped put Bugatti on the map.
When tested around the Nardo ring circuit, a 7.8-mile loop of tarmac in southern Italy, the Divo improved on the Chiron's time by a full eight seconds. This is due to a multitude of track-focused adaptations applied to the car during the development process.
Weight is down by 35kg, although the Divo still tips the scale at 1,960 kg. Harder springs, more camber and a "more front-oriented setup" means it's "entirely different to drive than the Chiron", according to the company's Head of Chassis Testing and Application Lars Fischer.
Meanwhile, in the design department, the difference is much more apparent. While the Divo and the Chiron do share the same proportions, the Divo dons a more athletic and aggressive appearance. See for yourself:

The wing is 23 percent wider than the one keeping the Chiron from taking off. The upgraded aero produces 90kg to half a tonne more downforce. Max lateral acceleration has also been boosted to a healthy 1.6g.

Truly a sight to behold. Bugatti has a rich 111 year history of coach building creation and innovation leading to the line-up of today. The Divo sits alongside variations of the Chiron and the even more exclusive Centodieci and La Voiture Noir. None of these aforementioned models come close to possessing the cornering ability of the Divo, making this the most track focused offering from Molsheim yet. Will we see one on a track though? One can only hope.
Photo: Dupont Registry Daily https://blog.dupontregistry.com/bugatti/bugatti-divo-paris-pic-gallery/