Monaco's very active German International Club celebrated National Day in great style at the Hotel Metropole Monte Carlo on Friday, November 17.
Among the honoured guests were Monaco's Ambassador to Berlin, His Excellency Lorenzo Ravano, and honorary consuls to Monaco from Germany, Austria, Spain and Italy.
Both Regine Sixt and HE Lorenzo Ravano had been awarded the Order of Saint Charles by HSH Prince Albert earlier in the day.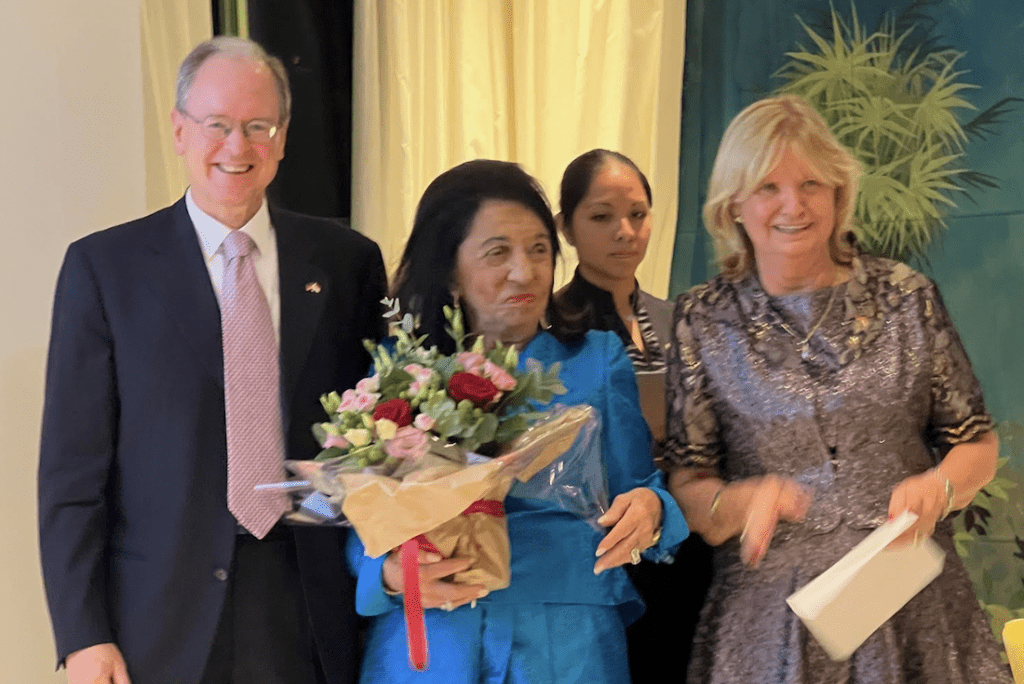 Following the playing of the national anthems of Monaco and Germany, a video was shown of Prince Albert's speech to the United Nations in New York on September 20 this year, during which the Sovereign presented his environmental concerns.
PHOTOS: Jörg Tenwinkel (newly elected Vice-President), Beatrix von Dellingshausen (Co-President), Claudia Ravano and Lorenzo Ravano (Ambassador of Monaco to Germany), Yu-Ra and Patrick Wetzel (Co-President), centre, Patrick Wetzel (Co-President), Madame Regine Sixt and Beatrix von Dellingshausen (Co-President)