The second edition of the ELEVATE Space Conference succeeded in bringing together some of the brightest minds in the space technology industry to present groundbreaking projects and ideas all in the Principality's Grimaldi Forum. Among them was Emaad Paracha, a PhD Candidate at the University of Toronto, who presented in Monaco his out of this world PhD project titled SuperBIT.
The Super-pressure Balloon-borne Imaging Telescope, or SuperBIT, is a highly-stabilised, high-resolution telescope, operating in the stratosphere via NASA's own Super-Pressure Balloon system. Weighing in at over one and a half tonnes, SuperBIT is carried up to 40 kilometres in altitude above sea level by NASA's football stadium sized balloon in order to obtain space quality imaging rivalling the resolution of the Hubble Space Telescope at a mere fraction of the price.
Paracha's research aims to explore how cheaper balloon-borne near-space telescopes can be a replacement for expensive space telescopes like Hubble, and the resulting images speak for themselves. SuperBit launched on April 16, 2023, from Wānaka, New Zealand, and captured its first research images of the Tarantula Nebula and Antennae Galaxies in all their glory.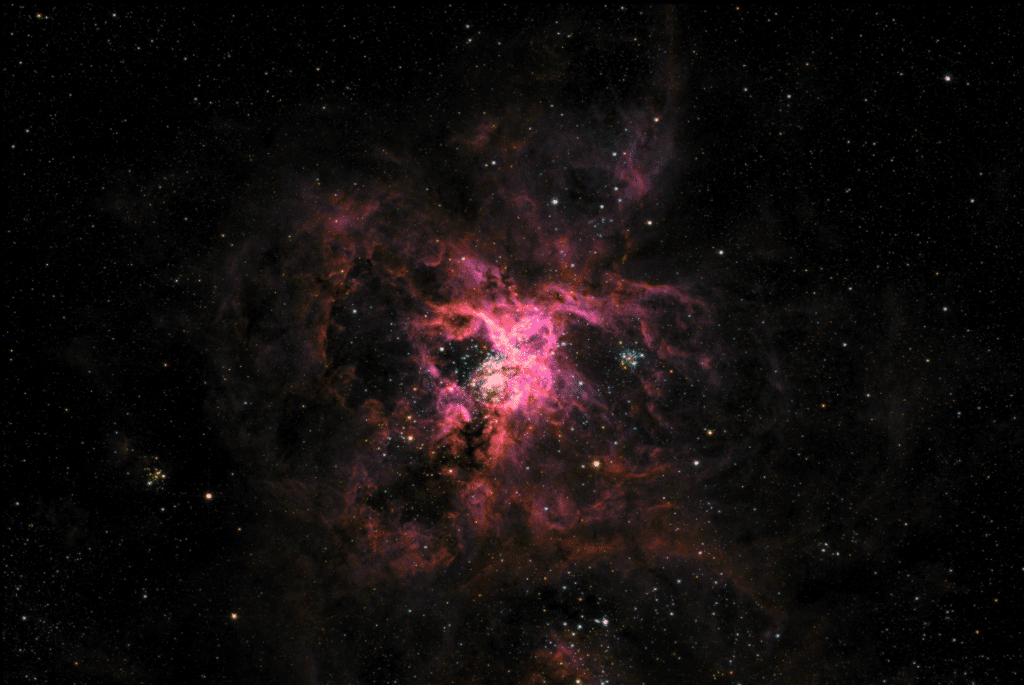 The Tarantula Nebula captured by the Super Pressure Balloon Imaging Telescope (SuperBIT) Credits: NASA/SuperBIT
ELEVATE founder Zsolt Szemerszky was understandably impressed with the presentation of SuperBIT, saying "Emaad gave us an insightful and highly educational session on the unique telescope project, SuperBIT."
Speaking to NEWS.MC, Paracha said "I loved the atmosphere at ELEVATE and the people I got to meet here. From meeting people active in the space tech industry to astronauts, I loved the energy and the motivation to explore humankind's next frontier!"
Featured image: Emaad Paracha presenting at the ELEVATE Space Conference in Monaco