It has been a very busy summer for the Aeronauts of Monaco, who took to the skies above Europe in the Principality's own hot air balloon for 80 days, a remarkable journey totalling 9,400 kilometres of air travel.
The Monaco colour-clad hot air balloon visited sites of French heritage as well as making appearances at the world gathering of hot air balloons in Chambley, as well as the European Balloon Festival near Barcelona.
A highlight of the high-flying trip was certainly the visit of HSH Prince Albert II, who boarded the Monaco hot air balloon for the first time this summer. Keeping in line with the Principality's environmentally-conscious values, the balloon is powered by bio-propane burners and features a double wall for maximum energy concentration.
"It's a 23-year project to find funds for this Monegasque balloon, which was entirely financed by the Marzocco group," the Club des Aéronautes de Monaco president and founder, Alain Cruteanschii, told Monaco Matin.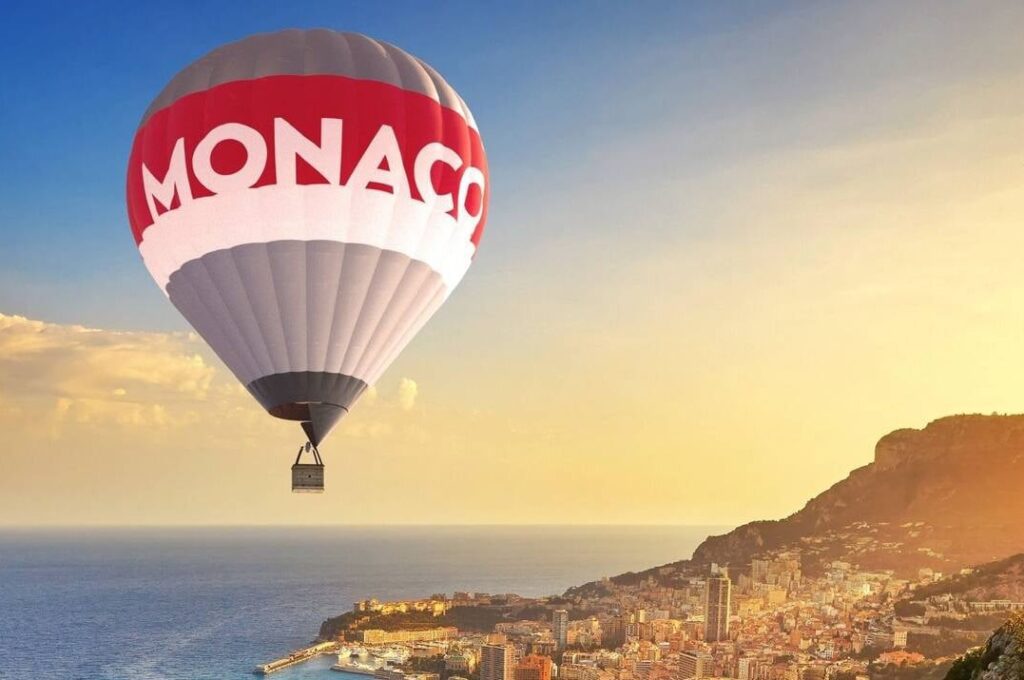 An illustration of the Monaco hot air balloon
Having now proven that the sky is the limit, the Monaco Aeronauts have began preparing an exciting new race named after the Sovereign himself. The 'Prince Albert II Cup' will see the Monaco balloon take off from its home country, leaving 10 balloons in chase as it ascends to six kilometres in altitude. The competition will happen in 2024, at any point between February 1 and April 30.
"It is the meteorologists who will give the 'go' to the competition, 72 hours in advance to find the right shooting window. The crews coming from all over Europe will have 24 hours to reach the Principality, and we will take off from the sites available at that time," Cruteanschii explained to the local French-language newspaper.
Featured image courtesy of the Club des Aéronautes de Monaco, HSH Prince Albert enjoying his first flight aboard the Monaco hot air balloon