Award-winning photographer and Monaco resident Maja Kerin has brought together ten international artists and their unique perspective on the Power of Colour. The namesake exhibition opened on Tuesday, October 10 at the Espace 22 Gallery.
Studies have shown that vibrant colours can uplift mood, inspire creativity, and even improve well-being. The Power of Colour aims to explore this emotional and psychological impact of colour in art.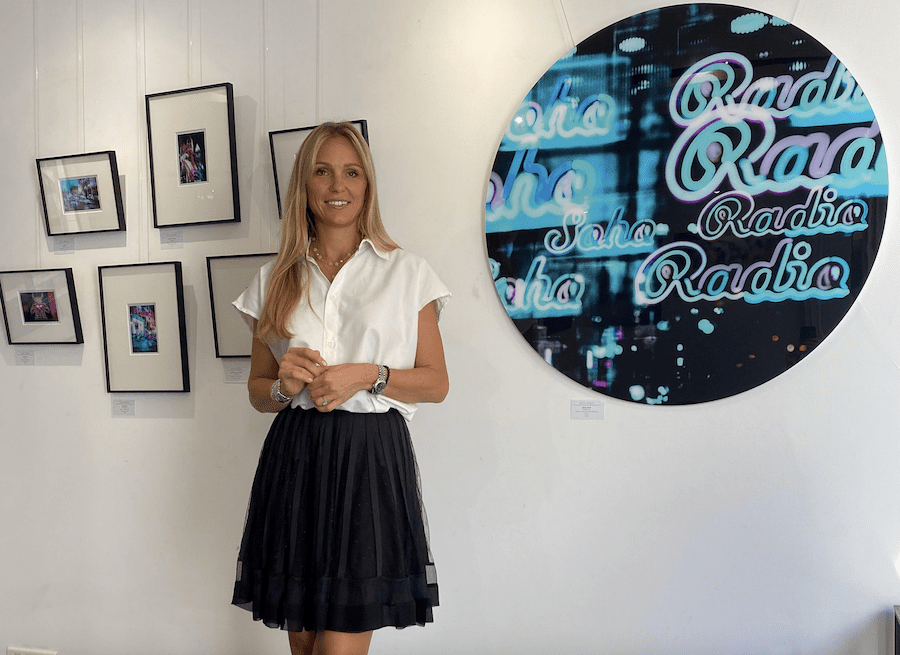 Show curator Maja Kerin
The exhibiting artists come from Italy, Dubai, the Netherlands, Russia, Argentina, Mexico and France and each of them has a very diverse style and approach. "I have always wanted to bring well-established artists to Monaco – I met them on my travels, during my own exhibitions in Dubai, in London and I am really happy to present them here," said the curator Maja Kerim who also has her own photographs in the colourful mix.
This is Maja's third exhibition in Monaco, she exhibited her photographs in the Espace 22 Gallery less than two years ago, and now she is back offering the viewers "the joys of colour."
The Power of Colour will run until October 21.
MAIN PHOTO: Some of the exhibiting artists, Natalia, Yiannis, Yulia, Susy, Maja, Maria, and Alex. PHOTOS: Shaf Kozanli