Following on from a hectic few yacht-filled days of the Monaco Yacht Show in the Principality's Port Hercule, HSH Prince Albert has travelled up north to the French port city of Cherbourg to visit the shipyard that will construct an entirely different kind of vessel, the Tara Polar Station.
The Prince Albert II foundation and the Tara Ocean Foundation have worked together for 17 years. Seven years into the two foundations' collaboration, the Tara Polar Station project was conceived. The Sovereign saw for himself the beginning of the construction of this pioneering project at the Constructions Mécaniques de Normandie shipyard in Cherbourg-en-Cotentin on Friday, September 29.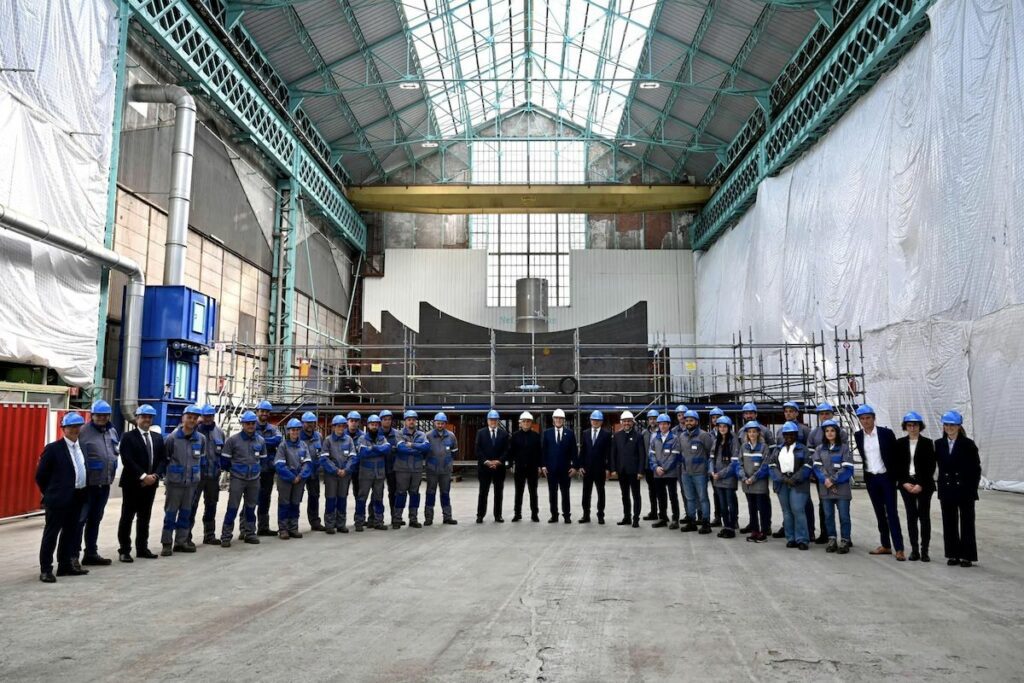 The Constructions Mécaniques de Normandie shipyard, in which the Tara Polar Station will be constructed © Axel Bastello / Princely Palace
The Tara Polar Station is exactly what it says on the tin, a floating scientific base, but one that will embark on multiple successive drifts from 2025 until 2045 with multiple different missions, but ultimately to better understand the impact of climate change in the Arctic and on the rest of the planet.
Owing to its unique purpose, this polar station takes a peculiar form, measuring in at 26 metres long and 13.8 metres wide, while boasting a dome-like structure that will sleep 20 people and facilitate research.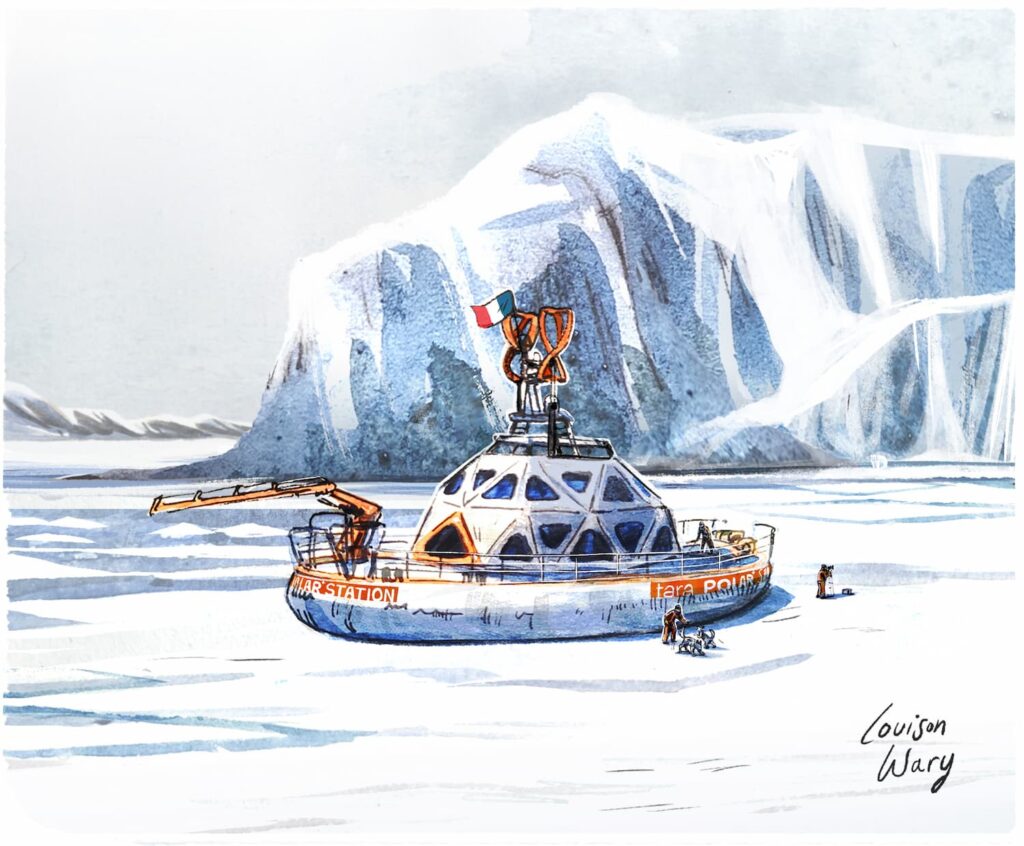 An artist's illustration of the Tara Polar Station in action © Louison Wary
After a comprehensive tour of the shipyard trusted with the project, Prince Albert presented the ongoing work of his Foundation at the Festival Grand Océan, wherein he also appeared on a panel discussing the Tara Polar Station alongside the General Director of the Tara Ocean Foundation, Romain Troublé, and the CEO of the CMN shipyard, Serge Quaranta.
Featured image: HSH Prince Albert meets the CMN shipyard team © Axel Bastello / Prince's Palace