Monaco Town Hall joined in the commemorations of the Liberation of Monaco, the 79th anniversary of which was celebrated on Sunday, September 3.
At 12:30 members of the Period Commemoration Committee were welcomed in the main courtyard of the Town Hall by Mayor Georges Marsan, together with his deputies Chloé Boscagli Leclercq and Karyn Ardisson Salopek, to share a drink of friendship.
This convivial moment followed the reception of the Committee by the Maison de France at the start of the morning in which Karyn Ardisson Salopek and numerous personalities also took part, with the annual parade of vintage vehicles in the streets of the Principality.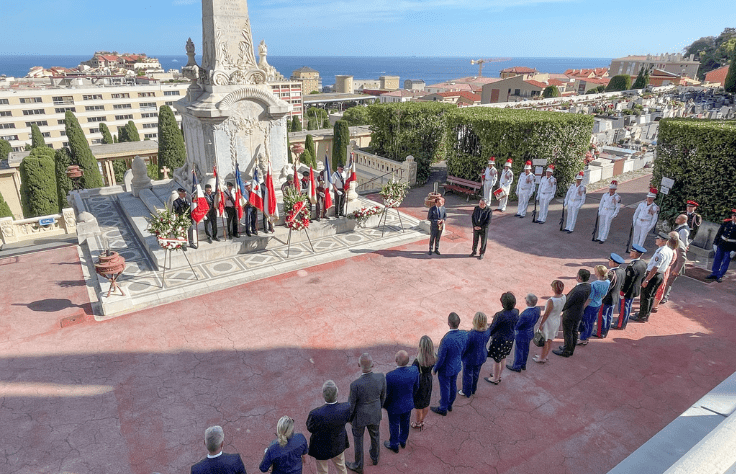 Later in the afternoon Mayor Georges Marsan and several elected officials participated in the traditional Remembrance Ceremony celebrated at the Monaco Cemetery in the presence of representatives of the highest authorities of the Principality, who then paid tribute to the heroes of the Liberation and laid wreaths of flowers in front of the War Memorial.
Everyone then gathered at the graves of the Martyrs of the Monegasque resistance René Borghini and Joseph Lajoux.
ORIGINAL SOURCE & PHOTOS: Monaco Town Hall