Treasure your Monaco Residence Cards because very soon the French authorities will get serious about keeping Brits and other undesirables, like Americans, out of Europe, unless they have the needed visas as Europe takes back control of its porous borders.
At Nice Airport the machines that check digital identities are already in place, but not yet in use. They will carry out facial recognition and check fingerprints against a database to ensure that the visitor in question is not attempting to squeeze into France for more than his or her or their allotted 90 days out of 180.
Meanwhile, as I arrived from Luton last week, I was very struck by the efficiency and politeness of the immigration service in France. When the queue would require a wait of more than three or four minutes, a police person stepped in and having asked if we were all from UK ushered us through without any stamp in our passports whatsoever.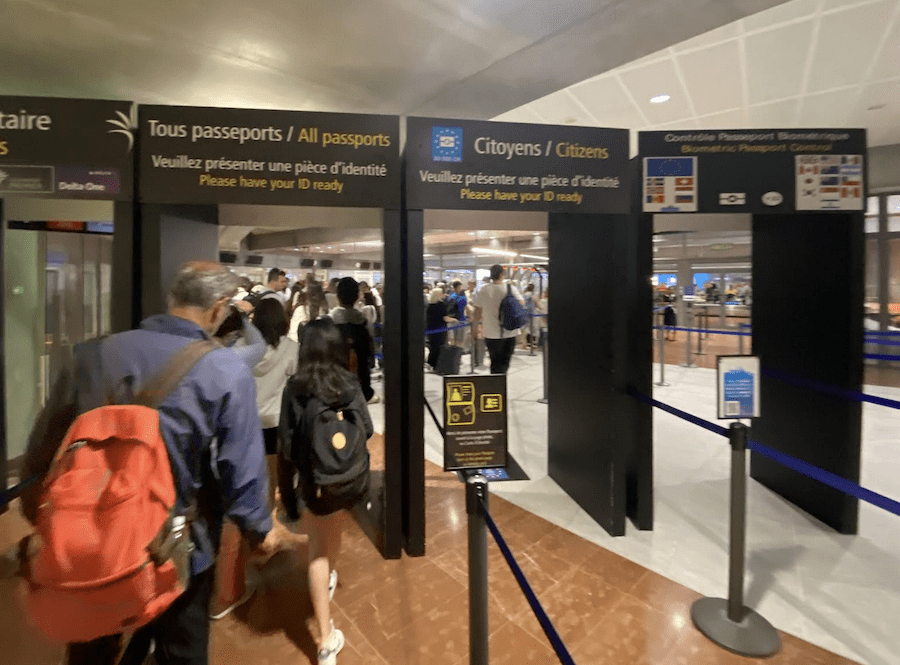 This means that officially I am still in Luton and can stay much longer than 90 days out of 180.
Contrast this, I say, with the belligerent and uncaring approach favoured by the UK's Border Force, who don't give a Tinker's cuss about anyone waiting in a snaking line for hours on end.
Of course, there is economic self-interest at work, since most Brits visiting the Riviera are not from the underclass and have pounds to spend and villas to upkeep.
How was Luton? Dire beyond description. Many if not most UK retailers are in deep fertiliser and many are shutting up shop and deserting the High Street altogether, following the sad example of Oxford Street. On a visit to Primark, where I buy my unisex underwear every five years or so, I was astonished to see that there were no clothes strewn across the floor and a genteel quiet reigned supreme. It could well have been M&S on any Wednesday afternoon. The fact is that people on low incomes in the UK no longer have any spare cash to go clothes shopping, not even for underwear, as they struggle every day to pay rent, mortgages and electricity bills.
Yesterday I read that Wilkinsons is on the edge of bankruptcy. Imagine, soon there will be once thriving English county towns with no Boots, no Iceland and no Wilko, never mind those that have already gone, including Debenhams.
There will be more homeless, more crack users, and more quiet desperation. For those thinking it may be time to pack up in Monaco and the South of France and go back to Blightly, I have a well-informed word of advice. Don't!
Monte-Carlo Diary is published in the interests of editorial diversity, and any views expressed or implied do not necessarily reflect those of the publishers.