An Alice Springs retrospective that opened on June 2 at the Helmut Newton Foundation in Berlin contains more than 200 previously undisplayed photographs.
The exhibition marks 100 years since her birth and runs until November 19.
June Newton worked as a very successful and talented photographer under the name Alice Springs following an accidental launch into her new career in 1970.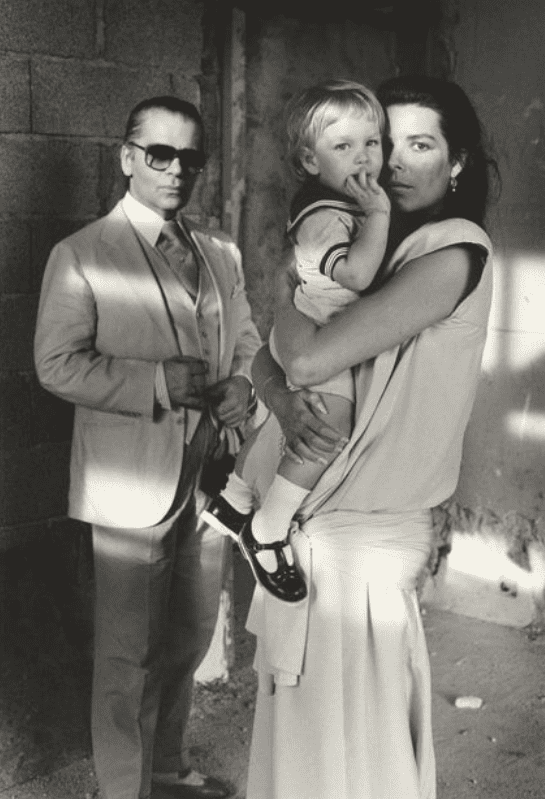 "It all started with a case of the flu: When Helmut Newton fell ill in 1970, his wife June came to the rescue. He explained to her how to use his camera and light meter, and she took his place in shooting the advertising image for the French cigarette brand Gitanes in Paris. This portrait of a model smoking launched the new career of the former Australian stage actor, who had little chance of acting in France due to the language barrier. In the wake of this initial success, José Alvarez, then running an ad agency in Paris, arranged commissions for her to shoot ads for pharmaceutical products. Later, as head of the publishing house Editions du Regard, Alvarez published the first book of portraits by Alice Springs in 1983," gosee.news reports.
June Newton, Alice Springs, died aged 97 in Monaco on April 9, 2021.
PHOTOS: Top, Alice Springs, centre, an Alice Springs photograph from the Berlin retrospective of Karl Lagerfeld, Princess Caroline and her baby son, Andrea. © Helmut Newton Foundation
RELATED ARTICLE: https://news.mc/2021/04/12/death-in-monaco-of-alice-springs-97/