More than 100 people attended the Ferrari-only debut sale at the Grimaldi Forum on Thursday evening, with a number of outstanding vehicles going under the hammer.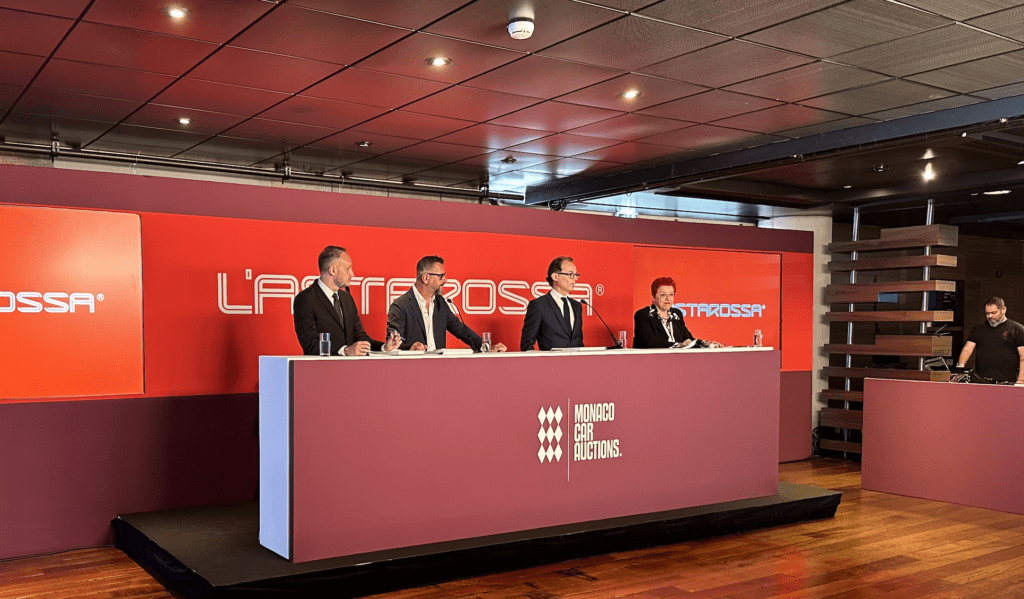 The top price achieved, as expected, was for the Enzo belonging to Fernando Alonso, at 4.2 million euros, somewhat below the estimate of 5 to 5.5 million euros. The first Enzo ever built, the car has 4,800 kilometres on the clock.
Among the many other outstanding lots, Number 42 was the Ferrari 250 GT dating from 1956, which fetched 1.35 million against an estimate of 1.3 to 2 million euros.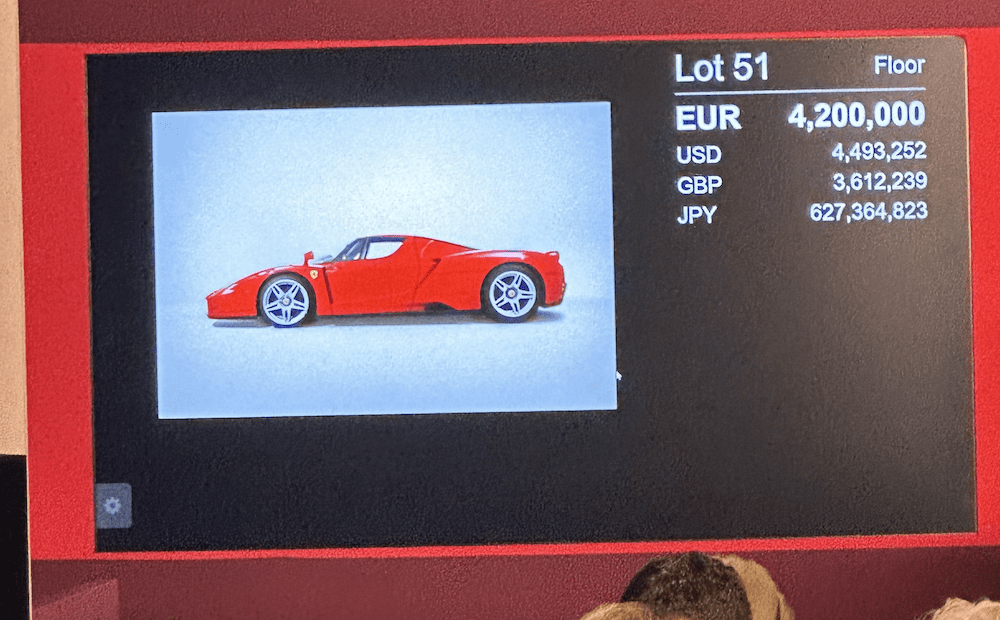 PHOTOS: Top, an overview of the cars displayed ahead of the auction during the annual Top Marques Monaco event, centre, the auctioneers, lower, the sales price of the Enzo of Alonso. Max Brodie