L'Association de Bienfaisance Eugenio Benedetti Gaglio, based in Monaco, has been working in the Principality for several years with the aim of promoting art therapy activities, staff training, research and exchanges and collaborations with other teams, also abroad, mainly in the field of mental health.
The Professor Gaetano Benedetti (7 July 1920: 2 December 2013) holder of the chair of psychiatry and psychotherapy in Basel, made a major contribution to the development and spread of art therapy.
Recognised for his work and publications in psychotherapy and among the most brilliant students of C.G. Jung, the Italian academician from Sicily, the Professor Benedetti believed that the therapist should "abandon the conventional psychoanalytic approach and the non-interventionist attitude to actively guide the schizophrenic through the important phases of life, also at the everyday level".
To perpetuate and disseminate his brother's work, Eugenio Benedetti and his wife Anna Maria have arranged, through the Monegasque association of the same name, to fund art therapy activities incorporated into the psychiatric department directed by Dr Valérie Aubin at the Princess Grace Hospital, the only hospital facility in the Principality as well as in the entire border area as far as Nice.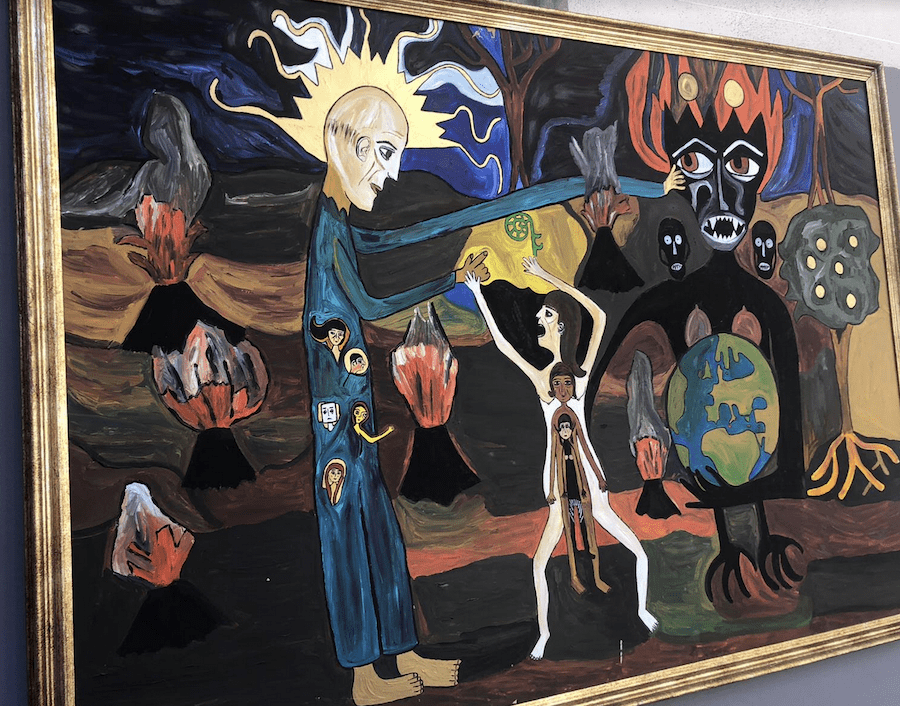 "Some years ago, the founders of the 'Association de Bienfaisance Eugenio Benedetti Gaglio' suggested various opportunities for collaboration, agreeing to accompany us particularly in bipolar disorders and art therapy. Our first collaboration was formalised on March 30, 2016 with the organisation of an evening at the Oceanographic Museum, attended by prestigious psychiatrists such as Prof. Benoît from Nice and Prof. Bellivier from Paris, along with Monegasque VIPs.
HRH Princess Caroline of Hanover also attended and was patron of the event. Every year since then, on March 30, World Bipolarism Day, the Benedetti family has financially supported this public event, in addition to many other praiseworthy initiatives in support of our work" says Dr Aubin, again thanks to the contribution of the Monegasque association, which participated last year, with her team in Perugia, to the 2 nd International Conference of Arts Therapies for Psychosis, at the invitation of Prof. Maurizio Peciccia.
On that occasion, the Psychiatry Department of CHPG presented the two art therapy workshops and the importance of art in the recovery of mentally ill patients, displayed in a section dedicated specifically to art-therapy applied at UPPM and at the Hospital.
PHOTOS: Top, Monsieur Eugenio Benedetti Gaglio with Giulio Alaimo and Madame Susanna Alaimo copyright Benjamin Sibuet