Prince Rainier III, father of HSH Prince Albert, would have been 100 years old on Wednesday, May 31. Affectionately known as the Builder Prince, he extended Monaco's territory by almost a quarter of its surface, gaining 31 hectares from the sea, including 22 hectares that make up Fontvieille, the Principality's business district. In 1964, he decided to put the railway line underground. The Grimaldi Forum was another of the Prince's great achievements.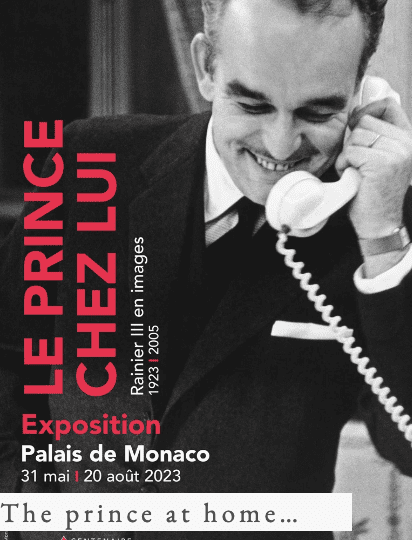 Very much a hands-on leader, Prince Rainier was also a visionary. He abolished the death penalty 19 years before France, strengthened the Monegasque constitution in 1962, and revised it in 2002. He ratified Monaco's accession to the UN in 1992, and to the Council of Europe in 2004.To pay homage to this eclectic Prince, creator of the Television Festival in 1961, and of the Circus Festival in 1974, the exhibition The Prince at Home, Le Prince chez lui, will take place at the Prince's Palace, from May 31 to August 20.
The Palace Archives and the Audiovisual Institute present have brought together one hundred still and animated images, representative of the personality and work of the Sovereign, taken in the palace and in his other places of residence, placed next to rare objects or documents relating to them, as part of the tour of the Grands Appartements.
A website, in English, gives full details: https://visitepalaisdemonaco.com/en/#news
ORIGINAL SOURCE & PHOTOS: Prince's Palace