UPDATED 22:35, Sunday, April 2: All three occupants of a car that crashed and caught fire in the Louis II tunnel at 04:16 on Saturday morning died at the scene.
On Saturday evening, Valérie Sagné, a deputy of the Procurator-General in Monaco, said that the identification of the victims was still on course. An announcement concerning the names of the victims was still awaited late on Sunday.
No other vehicle was involved in the incident, according to police sources. The Audi SUV was travelling at speed towards the port when the driver appeared to lose control and hit a concrete barrier close to the Auditorium Rainer III. The vehicle was immediately engulfed in flames and carbonised, with its occupants standing no chance to escape from it.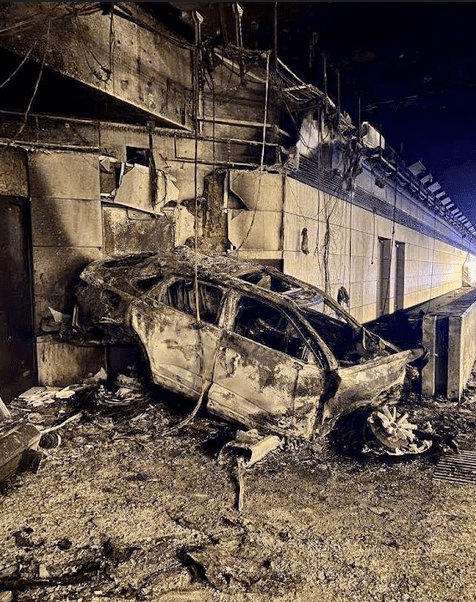 Toxic fumes from the blaze resulted in the evacuation of ten people from the Monte-Carlo Star residence. Two were taken to Princess Grace Hospital and later released.
The tunnel, on the GP track under the Fairmont Hotel, remained closed to traffic for most of the day.
In a statement earlier on Saturday, the Government expressed its condolences to the families of the victims, who so far have not been named.
The tunnel reopened in both directions at 15:35.
The publishers of NEWS.MC would like to add their condolences to the families of the victims of this terrible tragedy.
PHOTOS: Provided