Spring 1963 will be forever remembered in Monaco because of the treaty with France that pushed the Principality into its modern era.
Sixty years ago Monaco was involved in a huge conflict with France, because the French government wanted to impose new tax-rules on its tiny neighbour. When Prince Rainier III and his advisers left the talks out of dissatisfaction, the French Minister of Finance, Valery Giscard d'Estaing, decided to close the borders between the two countries.
This happened on the evening of October 12, 1962. On his way back from Paris to the Palace Prince Rainier himself was stopped by customs officers. He couldn't believe what had happened but he understood immediately that he had to prepare a good solution for this diplomatic crisis.
The French government was not happy with the situation that many French had become residents in Monaco after having lived in Algeria, without really living in the Principality only to deduct tax in France. In a few years many French companies had taken an office in Monaco for the same reason. Giscard d'Estaing, who would become French president a decade later, was also not amused that Radio Monte Carlo had become a commercial radio station with advertisements, which used to be forbidden in France.
The Finance minister claimed that a majority of the shares of RMC should be given in French hands before the channel was allowed to broadcast in France. He was afraid that American investors could take a majority share and that France would lose control over the radio station.
As a result of this affair, Prince Rainier got into a fight with Minister of State Emile Pelletier but couldn't dismiss him. He scolded him with a few diplomatic words. Pelletier left the palace furious and immediately went to Paris. The next day, he discussed the situation with President de Gaulle and Prime Minister Debré. A military incursion was ruled out, but the French government wanted to put pressure on the dwarf state by isolating it. And then the French government decided to close the borders on a rainy night.
In this way, Monaco was put with its back against the wall. The borders remained closed for a few weeks but eventually Prince Rainier took the initiative to go to the Elysée to apologise.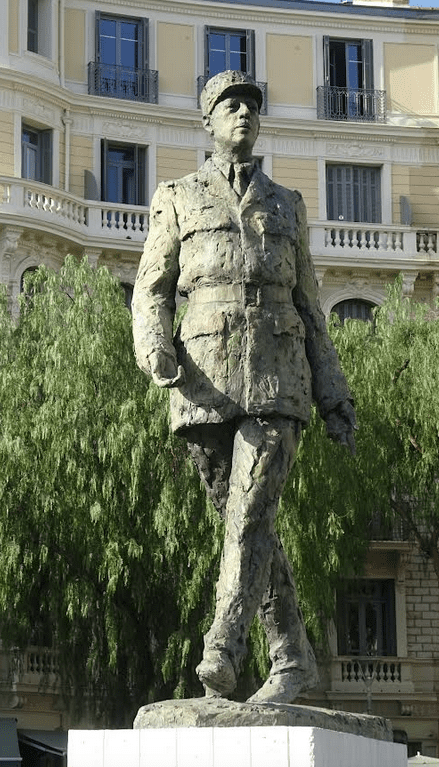 "At the time, I felt like an insecure schoolboy. He acted like a teacher and accepted the apology for my misconduct," Rainier would later recount.
De Gaulle wanted to sit down with Rainier to reach a new tax agreement. The so-called letterbox companies had to end and French nationals returning from Algeria had to pay taxes in France. After months of intensive negotiations, the two sides reached an agreement on May 18, 1963.
From that moment on Monaco was obliged to tax companies that did more than 25 percent of their business outside Monaco. In addition, all French residents in Monaco who moved to the dwarf state after 1957 would be taxable, but only from 1965.
In return, France agreed to return all taxes on French workers in Monaco to the Monegasque state treasury. France had also to refund VAT revenue on Monegasque products. France would also guarantee the military defence of the mini-state. The French government retained some control over the small neighbouring country by appointing the Minister of State and the head of the court in Monaco from that moment on, albeit in consultation with Prince Rainier, but France retained the decisive vote if both parties did not agree.
The two heads of state sealed the deal at a dinner where, according to myth, the French president was very impressed by the charming presence of Princess Grace. Later, De Gaulle was widely criticised in France for this deal. The French president seems to have underestimated the fact that Monaco could make money from the employment of French workers by the Monegasque business community.
De Gaulle most likely thought that there would never be more than five thousand jobs for French workers in Monaco. Prince Rainier immediately started working on an ambitious project by winning a piece of land from the sea, today's Fontvieille.
This already provided a lot of work for French people, but in the new part of the country even more French people would find work. Today, more than 30,000 French people have jobs in Monaco. and that revenue from French repayments makes up a large part of the Monegasque government's annual budget.
With this historic deal with France, Monaco was getting ready for a future that no longer depended so heavily on income from Monte Carlo's Casino and the hospitality sector.
PHOTOS: Top, Princess Grace in conversation with General de Gaulle on a visit to Paris in 1959, centre, a statue of the General in Nice (author)