Bollywood was brought to life on Saturday through the vivid imagination of designer Christian Louboutin, a long-time fan of popular Indian film.
Louboutin praised the professionalism of everyone in Monaco he worked with to bring his ideas into being.
"Everything is possible in the Salle des Étoiles…." Intriguingly, given the topic, with its vivid and sunny imagery, Louboutin said that a stage production is quite different from a film. "Shoes are more beautiful when they are not too bright… In a theatre, when things are too bright, a magic disappears in people's eyes: There are many more shades when there is less light."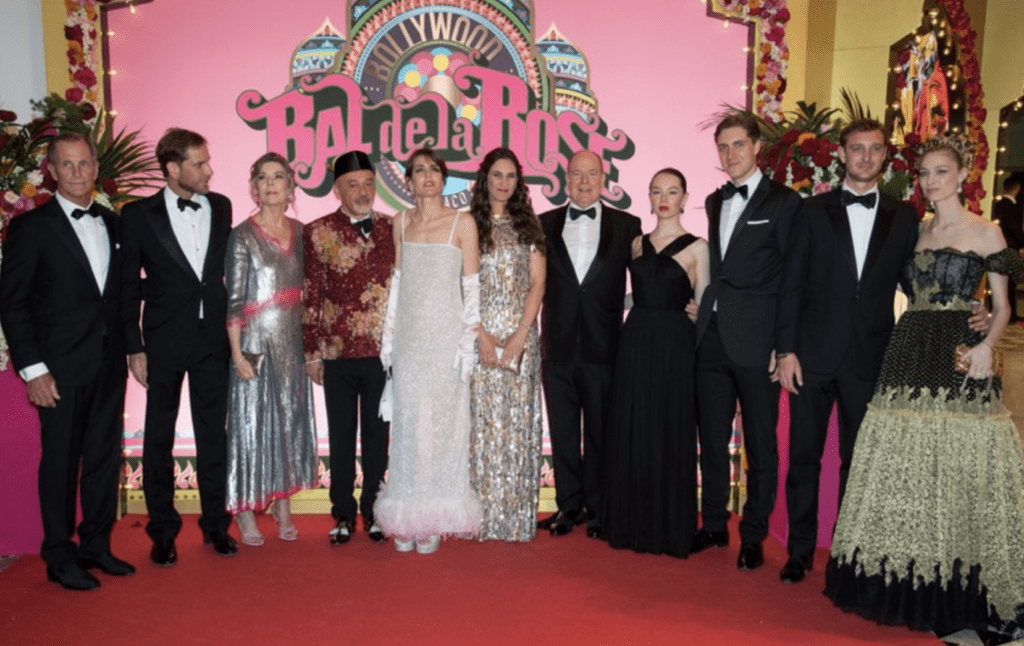 With tickets selling for 800 euros apiece, the latest Bal de la Rose – founded by Princess Grace in 1954 – was a major fundraiser for the Princess Grace of Monaco Foundation.
PHOTOS: Top, Christian Louboutin, HRH Princess Caroline – President of the Princess Grace Foundation, HSH Prince Albert, and Stéphane Valeri, CEO of Société des bains de mer, centre, the Prince's Family at the annual charity event with the celebrated designer fourth from the left. Courtesy SBM