Never a club to shy away from high profits, AS Monaco have slapped a 44 million pound price tag on star centre-back Axel Disasi, as interest in the defender's signature from Premier League giants grows.
One such EPL giant is Manchester United, whom the Daily Mail first claimed held initial discussions over the signing of Disasi back in January, 2023. While the 25 year-old's contract is set to expire in 2025, sources in France say Monaco are prepared to sell this summer, which comes as no surprise given the club's rich selling history.
Having joined the Principality side in 2020 from Reims, Disasi quickly made a name for himself as a dominant central defender who is also capable of playing in the right back position. Alongside his regularly impressive performances on a club level within Ligue 1 and in the Europa League, Disasi's market value only increased with his last minute call up the French national team ahead of the 2022 World Cup in Qatar, where he made his international debut with a fiercely strong squad.
While away on national duty with his top-flight compatriots, Disasi developed a taste for international and Champions League football, goal.com revealed with an exclusive quote; "Already thanks to Monaco, I was able to reach the selection. So on this point, I am grateful to the club. For the rest, there will be a reflection that will be done. To be called up here, you have to play in Europe regularly and be among the best. That is also our ambition with AS Monaco, so we will have to qualify for Europe and then we will see what will happen."
"We are talking about the Champions League of course. The Europa League, I know that competition. But it's true that when I talk about it with Dayot (Upamecano) or Ibrahima (Konate), I want to taste it and I want to give myself the means to be there." Disasi explained to goal.com.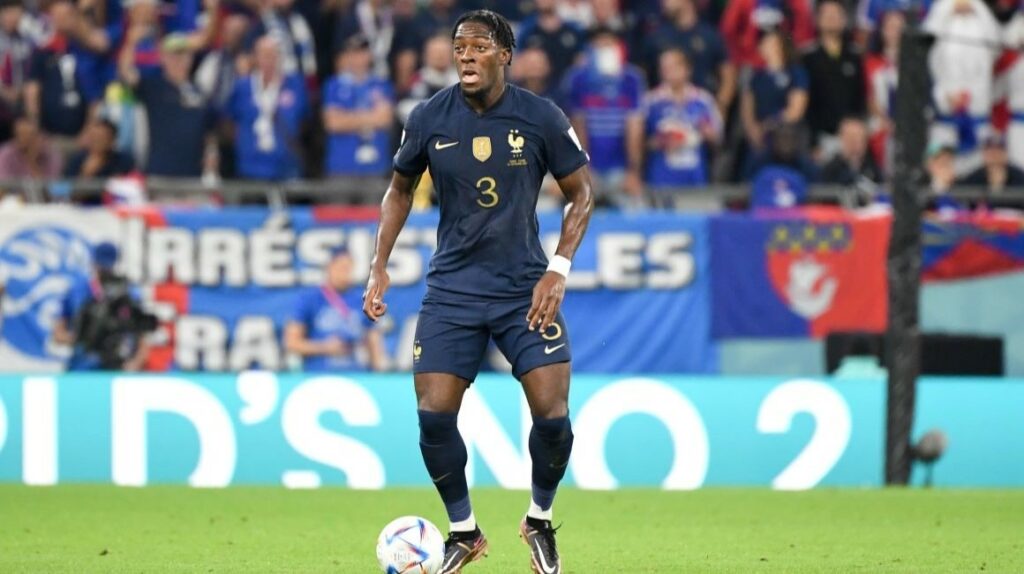 Monaco currently occupy fourth place in the Ligue 1 table, five points off Marseille in the second and final spot to qualify for the Champions League next season. "The objectives of AS Monaco agree for the moment with mine, namely to qualify directly for the Champions League. We'll see what happens for the end of the season and depending on the club's results my thoughts will arise," added Disasi.
Meanwhile, Manchester United stand in third place in the Premier League table, which allows for the top four teams to qualify for the leadingtournament in European football. Therefore, a move to England may well be on the cards for Disasi, but only if the red devils are prepared to meet Monaco's demands. However, the Monegasques would be bidding farewell to their second star defender in one year, having already seen off Benoit Badiashile to Chelsea for a sum of 35 million pounds in the January transfer window this year.