Twelve of the most iconic Porsche cars have temporarily taken their place on Quai Albert-1er in the newly relocated and refreshed Car Collection of HSH Prince Albert, in an exciting exhibition organised by the Circle des Amis de la Collection Princier in collaboration with the Porsche Museum in Stuttgart.
"This exhibition is exceptional because it allows you to discover 12 competition and sports cars which, through their emblematic character, have contributed to the construction of the Porsche myth, including the 356, the one from which the legend was born," said the Prince as he inaugurated the exhibition with the grandson of the German marque's creator, Ferdinand Porsche, in attendance.
The exhibition is the first to be organised by the Circle des Amis de la Collection Princier, who celebrated their launch in Stuttgart style. Multiple Grand Prix winner Thierry Boutsen is the president of the new association, which has brought together six legendary cars on loan from Stuttgart along with a further six special cars from the collection itself and private collectors within the Principality.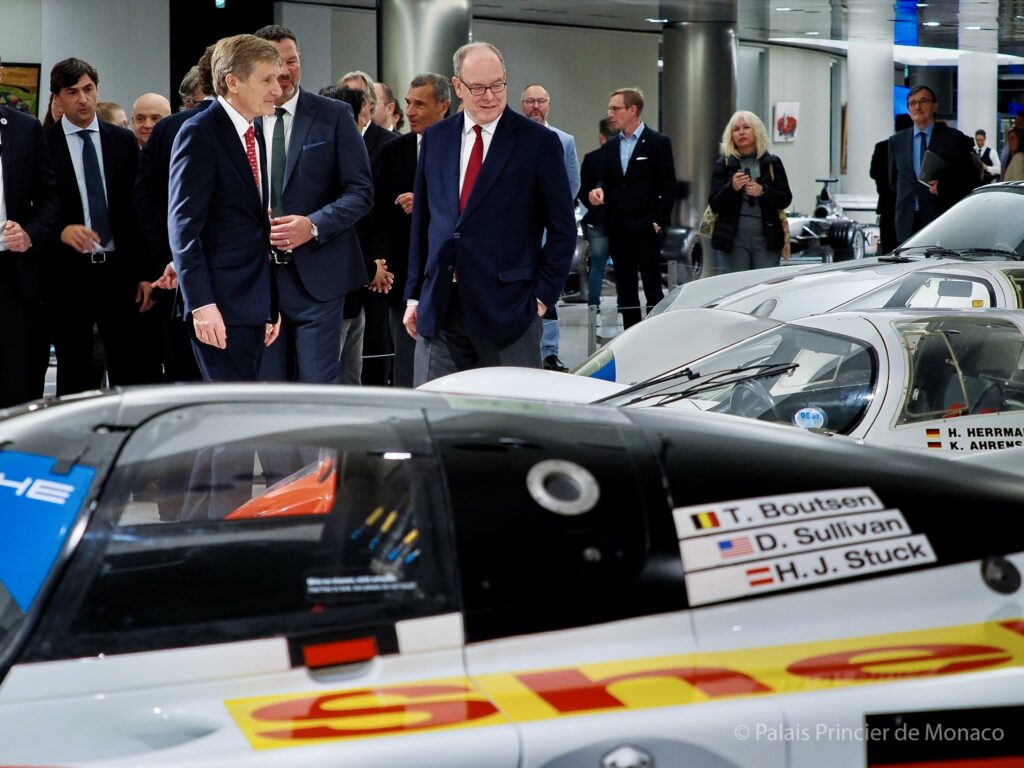 Boutsen was reunited with two of his former machines, as the Belgian drove the GT1 and 962 during his time as a factory driver with the German manufacturer.
The exhibition will be available for public viewing in the Car Collection of HSH Prince Albert in Port Hercule until March 20.
All images courtesy of Palais Princier Micheal Alesi