Scuderia Ferrari revealed the SF-23 from their legendary Maranello base on Tuesday, February 14, in the presence of Charles Leclerc, Carlos Sainz and new team boss Fred Vasseur.
"Our Valentine is our new car," said Leclerc as the 2023 season challenger was unveiled, before both drivers hit the nearby Fiorano circuit for the car's first laps in front of a red sea of thrilled Tifosi.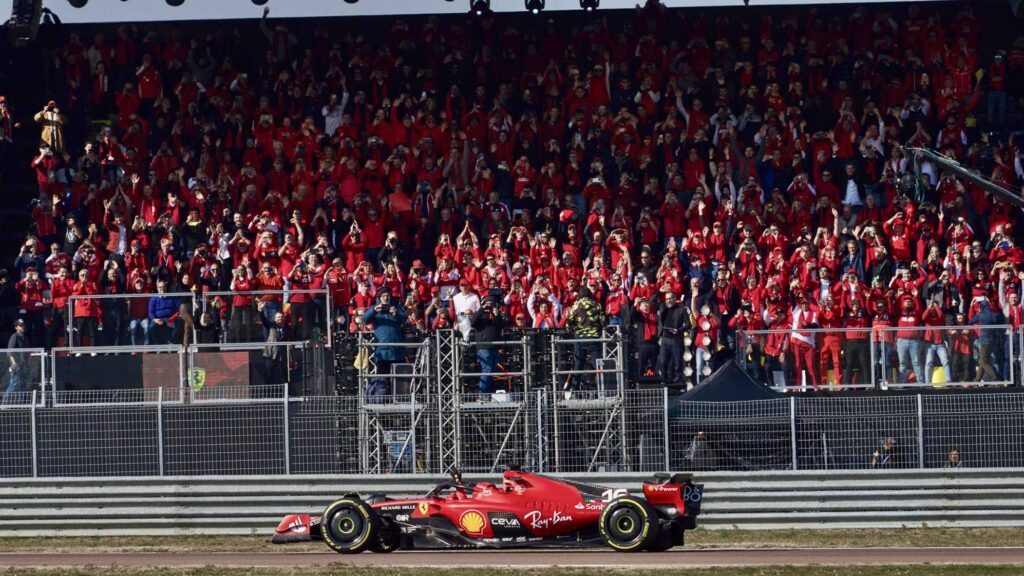 The SF-23 boasts a refreshed colour combination of the iconic red with a black secondary colour. While visually clearly different, the real difference lies within the car. Ferrari openly admitted last season that they stopped developing their 2022 car to focus on the SF-23, and their performance certainly suffered as a result. Despite this and a number of high-profile strategic mistakes, Ferrari defied expectations by finishing second place behind Red Bull at the end of the previous season.
This year though, the Scuderia aim to go one better, and finally end their title drought since 2007 with Kimi Raikkonen behind the wheel. If Ferrari fail to claim either the constructors' or drivers' crown this year, this would make it their longest-ever drought, so here's to hoping that the Maranello-based team does not let Leclerc down this year.
In welcome news for the Tifosi, Ferrari say their 2023 challenger is "completely redesigned."
"On the aerodynamic side, we increased vertical downforce, to adapt further to the new aero regulations and achieve the desired balance characteristics," said head of chassis Enrico Cardile, before adding "The suspension has also been redesigned, to support aerodynamics and increase the range of adjustments that can be made to the car at the track. The most obvious changes are in the area of the front suspension where we have moved to a low track rod. The front wing is also different, as is the construction of the nose, while the bodywork is a more extreme version of what we saw last season."
Meanwhile, Sainz seemed impressed with his new ride, saying "This car is the result of the passion and hard work of everyone in the team during the past months and it certainly looks like another step forward. Our goal cannot be other than to keep pushing forward and trying to bring home more race wins, being competitive and fighting for the world championships."
The SF-23 is the eighth 2023 car to be revealed so far this launch season, with only Mercedes and Alpine left to launch, Mercedes on Wednesday, February 15. and Alpine on Thursday, February 16. Pre-season testing is scheduled for February 23-25 in Bahrain, ahead of the season opener at the same track with the Bahrain GP on March 5.