No longer do travellers from Nice to London have to endure the miseries of modern commercial air travel that we all know so well.
A disruptor has arrived, and it's called Aero. In brief, Aero offers the benefits of private jet travel at a fraction of the cost.
The operator – to call it an airline seems wrong – flies from private terminal to private terminal in North America and Europe, with a hub in London serving Nice, Ibiza, Geneva and Sion.
Aero was founded in 2019 and its first-ever route was to connect Ibiza with Mykonos, what it calls the 'Island Hopping Route.'
The company says: "Merging the worlds of hospitality, design, and travel, Aero's sleek black jet and bespoke experiences bring an unrivalled experience to the skies. Aero offers guests seamless and elevated experiences through their personalised Concierge Team where passengers have every last detail accounted for, making the journey part of the experience."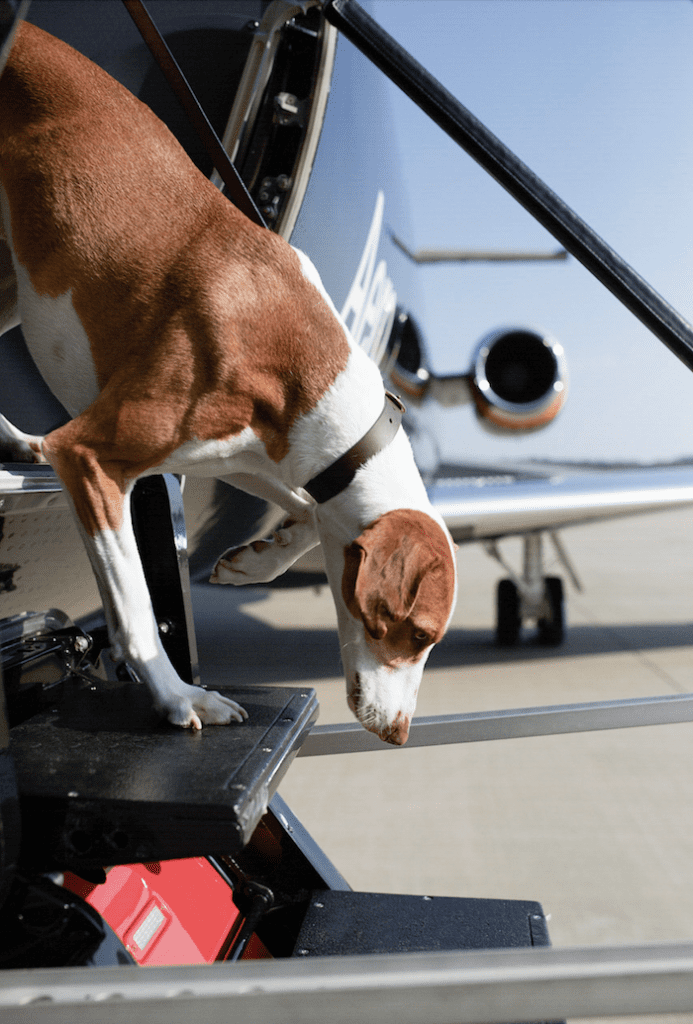 While Aero sets out to bring back the glamour of flying, the practicalities include no queues, crowds, or waiting. Passengers can arrive just 45 minutes before takeoff. Luggage does not have to be hauled by the passenger through a crowded public terminal but can be handed over effortlessly to hosts waiting at the kerb outside the private terminal.
Aero's business model appears very well-suited to the Nice-London route, enabling busy international entrepreneurs the opportunity to move quickly from Monaco to London without the almost unbearable hassle of commercial flying.
The cherry on top of the Aero experience? Pets are allowed onboard, so no more leaving your furry friend at home while you travel.
Aero is offering a 10 percent discount for NEWS.MC readers on their first flight. (Enter NEWSMC as the promotional code, valid until the end of May)