BRUSSELS (Reuters) – French sailor Clarisse Crémer has lost her sponsor for the 2024 Vendée Globe round-the-world sailing race after recently becoming a mother, sparking howls of protest and a condemnation by France's sports minister.]
The 33-year old – who in 2021 set the record for the fastest circumnavigation by a woman – was dropped as skipper by sponsor Banque Populaire as the bank feared that under new regulations she would not be allowed to start in the 2024-25 race.
A change in Vendée Globe regulations meant that Crémer was unable to rack up sufficient qualifying miles due to her pregnancy. Previously, any sailor who had finished the race was automatically qualified for the next edition.
The Vendée Globe, held every four years, is the only solo round-the-world sailing race – non-stop and without assistance – and one of the few top sporting events in which women compete with men. One in only some 10 women to have finished the race in the past two decades, Crémer set the female record in the last edition, finishing in 87 days, 2 hours and 24 minutes.
On her Instagram account, Crémer wrote that Banque Populaire had decided to replace her for the 2024-25 race.
"The rules chosen by Vendée Globe forbid a woman to have a child, even if she is a recognised sportswoman, who already finished the previous edition. In the 21st century, who would believe that such rules would be fair?" she said.
Vendée Globe president Alain Leboeuf, quoted in Le Monde on Friday, said the decision to drop Crémer was "too hasty" and added that there was ample opportunity for her to complete the required number of miles in due time.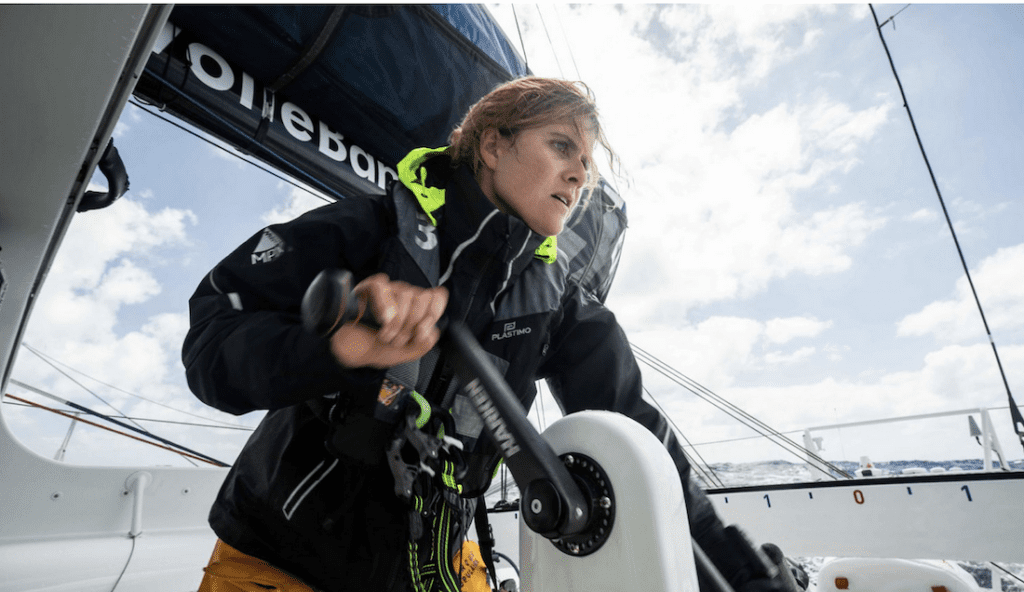 An online petition supporting Cremer and addressed to Banque Populaire has gathered nearly 13,000 signatures and French Sports Minister Amelie Oudea-Castera said on her Twitter account that she was in touch with all sides to find a solution.
"Everyone knows that Clarisse Crémer, the fastest woman in the history of the Vendée Globe, deserves to be on the starting line in 2024," she said.
Banque Populaire, a cooperative bank which is part of France's BPCE group, said it was considering its position.
"We are fully committed to finding a positive solution for Clarisse Crémer," a spokesperson told Reuters.
France's sailing federation president Jean-Luc Denechau said that he was in talks with all parties "to find a solution that reflects the values that we all defend" and to ensure Crémer is back on the starting line in 2024
((Reporting by Marine Strauss, editing by Geert De Clercq and Ken Ferris)
PHOTOS: Banque Populaire. (Fair Use)