TSH Prince Albert and Princess Charlene were the guests of honour at the annual Christmas Carol service at St. Paul's Anglican Church in Monte-Carlo on Sunday, December 18.
HSH Prince Albert took part in the service by reading one of the lessons, Matthew 2, v. 1-11, which tells of the arrival of the three wise men to the birthplace of Jesus.
The service was officiated by Rev Paul Willis and the choir was conducted by Errol Girdlestone.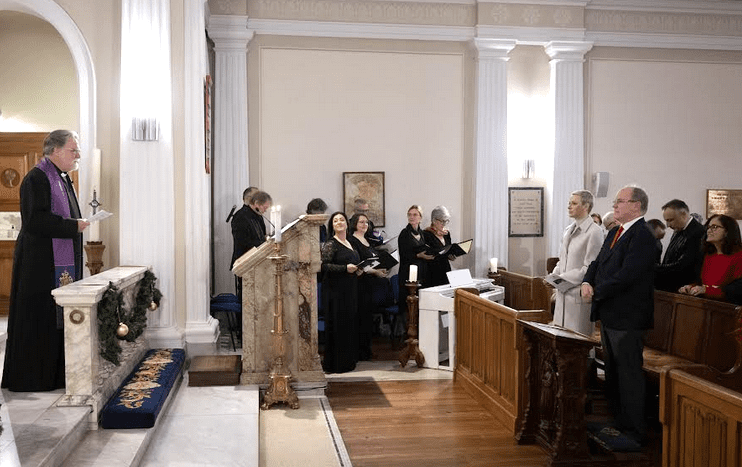 In his closing remarks, Rev. Willis said: "Thank you for sharing with us the good news of God's love to a needy world – the story is always good to share.
"How can we live in the current world?
"In the love of Christ, love our neighbours and love ourselves too – that's sometimes the most difficult part.
"We live in a turbulent world – let's pray our inner peace my reflect in the world."
The evening continued with a reception in the Church Library.
PHOTO: Top, His Excellency Mr Laurent Stefanini, French Ambassador to Monaco, Mr Eric Blair, Honorary Consul of the UK in Monaco, Mrs Hope Swales, President of the St. Paul's Church Council, HSH Princess Charlene, HSH Prince Albert II, Rev. Paul Willis, Peter Coleridge, Church Warden, centre, Rev. Paul Willis officiates Eric Mathon Prince's Palace