Within one day of a major outage of the Principality's telephone network, which CEO Martin Peronnet describes as the most serious incident since he joined the company 14 years ago, Monaco Telecom threw its doors open to the public in the first of two Open Days.
The first of a total of 13 one-hour tours started at 09:00 on Wednesday at the company's Fontvieille HQ, where a staff of 250 combine their skills to provide Internet, mobile and fixed-line services in the Principality and abroad.
The outage of a generator during essential maintenance work took the whole system down for 45 minutes on Tuesday afternoon while engineers scrambled to get everything back up and running. It took much longer to restore the 'legacy' fixed-line service.
This was all but forgotten as Mr Peronnet himself led most of the groups through the building where all the staff work on the same floor within easy reach of each other.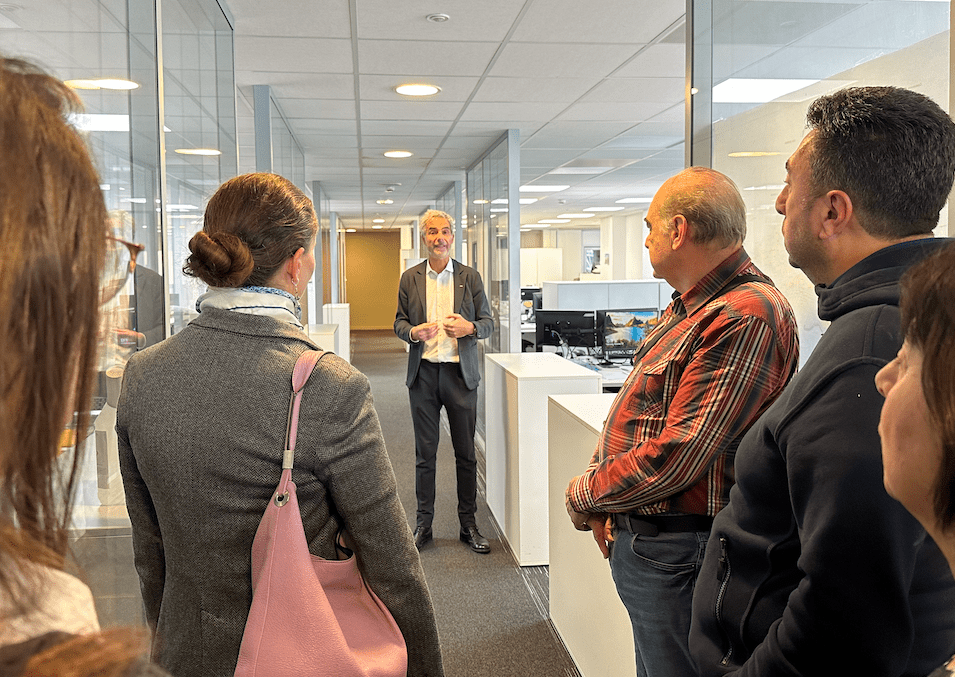 Customer service is Monaco Telecom's pride and joy: "When a customer calls their questions are dealt with by just one person. There is no ping-pong, no passing from one department to another," Mr Peronnet said.
Serving as it does a country as small as Monaco, Monaco Telecom is able to export its expertise. As well as owning stakes in mobile operators in Malta and Cyprus, the company provides its services to other European countries, including Ireland.
Monaco Telecom's business outside Monaco accounts for about one-third of total income, Mr Peronnet told NEWS.MC.
Interestingly, places on the Open Days tours were quickly taken. No doubt, in the face of so much client enthusiasm, there will be many more.
PHOTOS: Top and centre, CEO Martin Peronnet explains a facet of Monaco Telecom's work