Scuderia Ferrari has officially confirmed that Mattia Binotto has resigned from the post of Team Principal in an announcement made on Tuesday, November 29, which stated that the company "announces that it has accepted the resignation of Mattia Binotto who will leave his role as Scuderia Ferrari Team Principal on December 31."
Binotto originally joined the team as an engine engineer back in 1995, and after well over two decades became the Team Principle ahead of the 2019 season. However, his time at the top was far from easy, with the 2020 and 2021 seasons proving to be particularly challenging, if not turbulent.
Thereafter, Ferrari managed to make the most of the all-new regulations going into the 2022 season, and emerged as the front-running force right from the beginning, with a 1-2 win in the season opening Bahrain Grand Prix. Charles Leclerc was finally challenging for the title with Ferrari, but a series of questionable team-calls, strategy mix-ups and simple unreliability dashed the hopes of Leclerc and the Tifosi after the earlier stages of the season. The stubborn reliability and relentlessness of Red Bull did not help, either.
Ferrari initially denied reports in Italian media that the team was preparing to undergo a structural change, but the team finally confirmed Binotto's resignation on Tuesday morning. The process to identify a new Team Principal is underway, and is expected to be finalised in the new year.
Commenting on his resignation, Binotto said "With the regret that this entails, I have decided to conclude my collaboration with Ferrari. I am leaving a company that I love, which I have been part of for 28 years, with the serenity that comes from the conviction that I have made every effort to achieve the objectives set."
Binotto added "I leave a united and growing team. A strong team, ready, I'm sure, to achieve the highest goals, to which I wish all the best for the future. I think it is right to take this step at this time as hard as this decision has been for me. I would like to thank all the people at the Gestione Sportiva who have shared this journey with me, made up of difficulties but also of great satisfaction."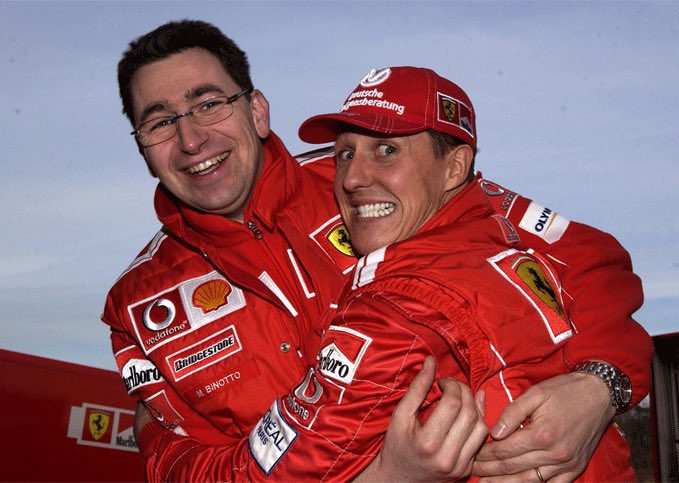 Featured image: Mattia Binotto