The German International Club (CAI) marked the first day of Advent and the start of the Christmas season with tea at the Hotel Hermitage on Sunday, November 27, at the kind invitation of Club co-president Patrick Wetzel and his wife Yu-Ra.
In a short address to Club members, Mr Wetzel said that at a time of great international turmoil it was important to come together to celebrate and enjoy the festive season with friends and family.
The afternoon was accompanied with delightful melodies played on the harp by Mme Cecille Bonhomme.
A German-language version of the NEWS.MC website will be available online very soon thanks to the sponsorship of the German International Club.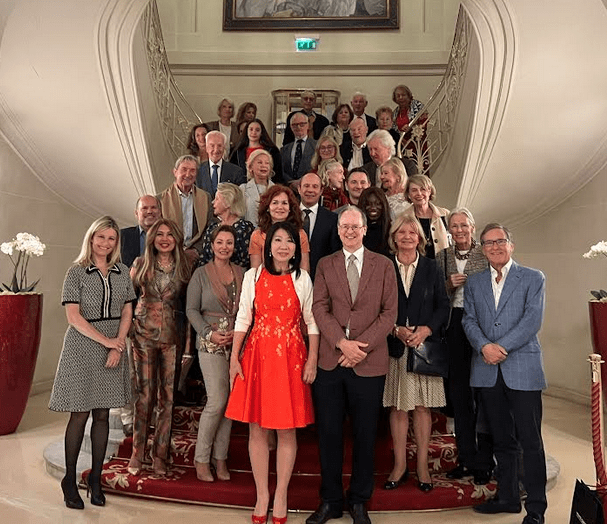 TOP PHOTO: Patrick and Yu-Ra Wetzel, standing, with harpist Cecille Bonhomme Ian Brodie LOWER PHOTO: CAI members, with Patrick and Yu-Ra Wetzel in the centre foreground Yuri Wetzel
…