A fire that broke out just after 10:45 on Monday at the Mareterra building site sent a cloud of toxic fumes over much of the Principality.
Firefighters were on the scene at 10:55 and at 11:03 a small explosion was heard.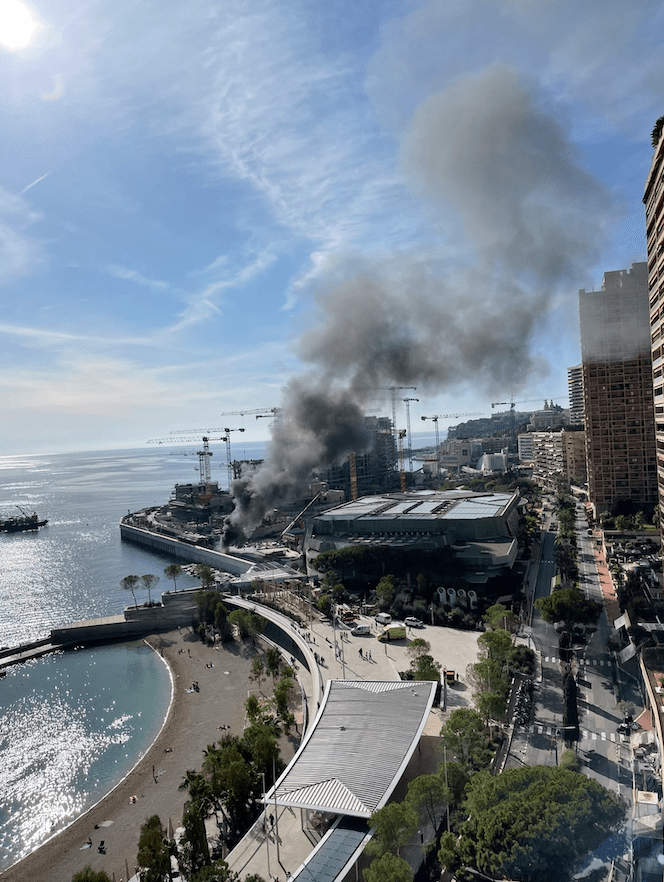 Photo from a reader
Police on the scene told NEWS.MC at 11:20 that the fire was under control. The smell of burning plastic was very apparent.
The cause of the fire is believed to have been an explosion inside a high voltage transformer providing electricity to the building site, where work had to stop due to a lack of power.
PHOTO: Martina Brodie