HSH Princess Charlene made a surprise appearance at the Paris Fashion Week, making her first trip to the French capital in four years to support her friend and designer Albert Kreimler from the front row of the Akris show at Palais de Tokyo.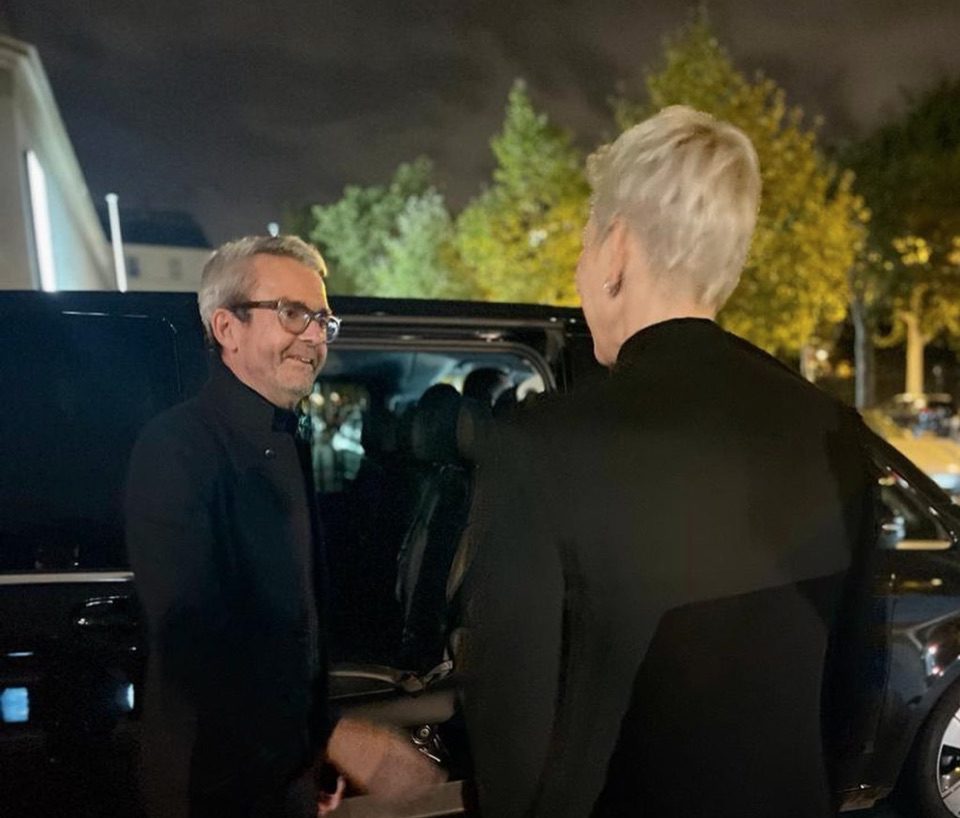 The Princess wore a tailored wool jacket and pleated trousers from the collection going down the runway. The Swiss brand celebrates its 100th anniversary this year, a milestone that Princess Charlene congratulated in an instagram post with the caption "Thank you Albert for a wonderful evening and congratulations on 100 years of perfection 💙"
Akris has dressed Princess Charlene on a few momentous occasions to date. The Princess wore an Akris original backless pale green halter dress during her 2010 engagement announcement to Prince Albert and went with the brand again when she appeared on the red carpet at the 2012 Academy Awards.
More recently, the Princess wore an Akris blouse when she and Prince Albert welcomed the United States's new ambassador to Monaco, Denise Campbell Bauer.
Featured image: Princess Charlene Instagram