On the opening day of the Monaco Yacht Show HSH Prince Albert chose to visit the fully-autonomous catamaran Sunreef 80 Eco moored in Port Hercule.
The Sunreef 80 Eco is an eco-responsible luxury craft combining electric propulsion, superyacht living spaces, reliable sailing performance and the latest green technologies in the industry, its builders say.
The Sunreef 80 Eco can generate up to 45,5kWp. Covering a total area of 164m² solar panels can be integrated with various composite structures of the yacht including the mast, boom, superstructure and hull sides.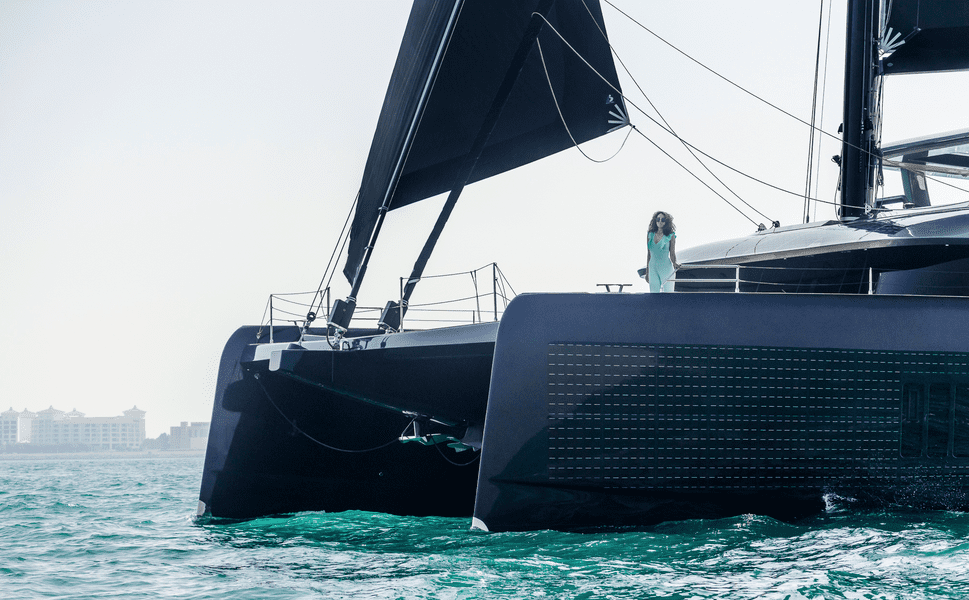 The luxury catamaran is fitted with a state of the art, ultralight battery bank – 30 percent lighter than the average batteries used in the nautical industry – with a density of less than 5.2kg / kWh for increased weight-efficiency and performance.
The 24-metre craft sells for about $7 million.
The show continues through Saturday, October 1.
IMAGES courtesy Sunreef