by Christian Tepoorten
You may have passed it before on a walk to Fontvielle, when you take the escalator down from La Condamine, right after the zoo, next to Espace Léo Ferré: Le Musee des Timbres. Opened in 1996, it is best known for holding Prince Rainier III's personal stamp and coin collection. It is also the headquarters of Club de Monte-Carlo de l'Elite de la Philatélie. While the space has a rich collection of artifacts, the story behind the club connects to a family member with an interesting fact: Rainier had been encouraged to start the club by the philatelist Alexander D. Kroo.
The late Alexander Kroo is a relative of mine, whose story and courage inspired me to move to Monaco several years ago; a move which has changed my personal and professional life for the better. I've since looked deeper into his story, through old interviews and archives. Monaco is a place where his dreams were realised, and for this reason, I want to share his story to the greater Monaco community. In my opinion, the story of this man has equal value to the artifacts that are housed in the walls of the museum.
Alexander Kroo was born in Budapest in 1923. He eventually moved to Italy, but when his family was about to complete the paperwork for Italian citizenship, the world changed. In an interview from 1993 with Liliana Picciotto, he described "a bolt from the blue" that struck the entire Jewish community, to which his family belonged. In 1938, with the enactment of the racial laws, he was no longer able to go to school and live a normal life for a boy of his age. But with his strong personality, he managed to adapt to that period quickly, his family trying to live a normal life as naturally as possible in a context that was anything but.
In March 1944, he was arrested by the SS organisation along with his father, brother and maternal grandmother; luckily his mother was saved because she had gone out shopping. Thus began his period of horror. He was deported first to Bergen Belsen and then to Auschwitz, where he remained until the autumn of 1944 when he was freed by the French.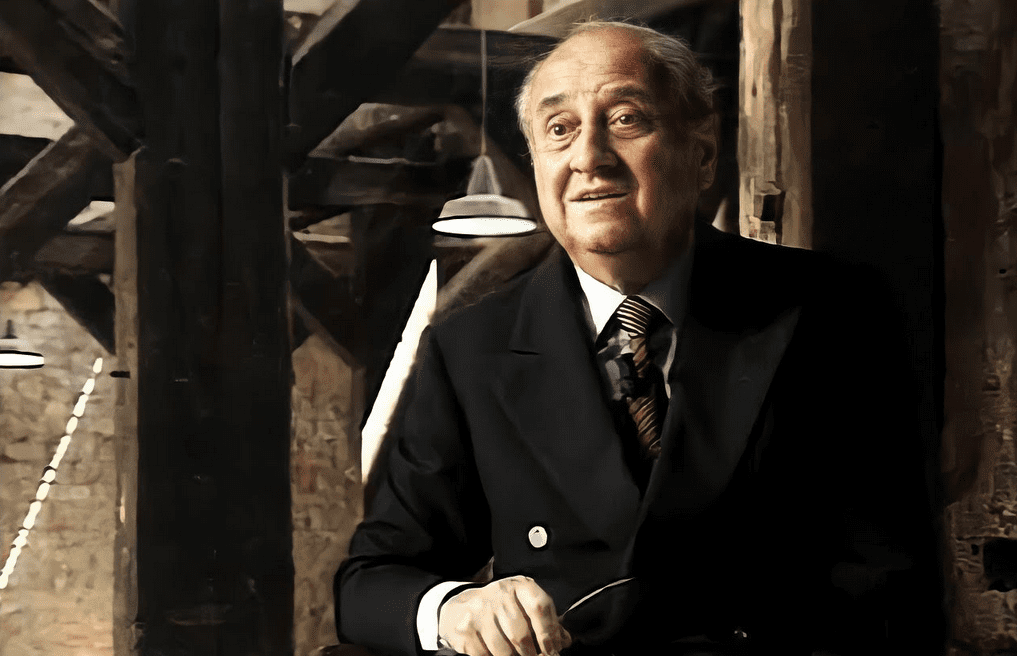 Alexander Kroo
But my relative's story didn't end at that moment. He found strength in his pain. His career began on the day of his liberation from the nightmare experienced by millions of Jews. His tenacity was the starting point and the backbone of his eventual success. After the war he moved to the United States, to New York, and began a business in philately: the collection and study of postage stamps . He
made his passion for stamps his fortune, representing for me a great example of how to make money and make your life one with your interests.
Despite surviving the great historical trauma, thanks to his strong personality and courage, incredible efforts, and strong energy, he continued towards innovation – his own, his family, but also that of the world. In 1997, Alexander moved to the Principality of Monaco to establish the Club de Monte-Carlo de l'Elite de la Philatélie. Although he might be a small footnote in the history books of the Monaco Stamp Museum, his drive and character have left a deeper mark in my life.
In his footsteps, I came to this magical place, where Alexander Kroo found his fortune and a home for his passion. What he saw in this place is what I am nownseeing too. In fact, the Principality's sustainability and innovation policies marry perfectly with those of my family and my company. Although the transport industry and my company, Franzosini Monaco, have different goals and visions from Alexander Kroo's passion of philately, both pursue an idea and spirit of admiring history while pursuing innovation, something that is increasingly necessary in today's world.
TOP PHOTO: Maximilian Brodie
…