Scuderia Ferrari's Charles Leclerc has not experienced the greatest luck this year, having been plagued with one fiasco after another by his own team over the course of the 2022 Formula 1 season so far. Unfortunately, the Monegasque was also the victim of the robbery of his custom Richard-Mille watch in Viareggio, Italy in April.
For those who can't recall the unfortunate incident, Leclerc was recognised while out with friends, and obliged to sign autographs for a group of fans. However, not everyone was a true fan of the Monegasque, in that moment the watch was stealthily swiped from the driver's wrist. The watch in question being a one-of-one Richard Mille RM 67-02, completed in the colours of the Principality.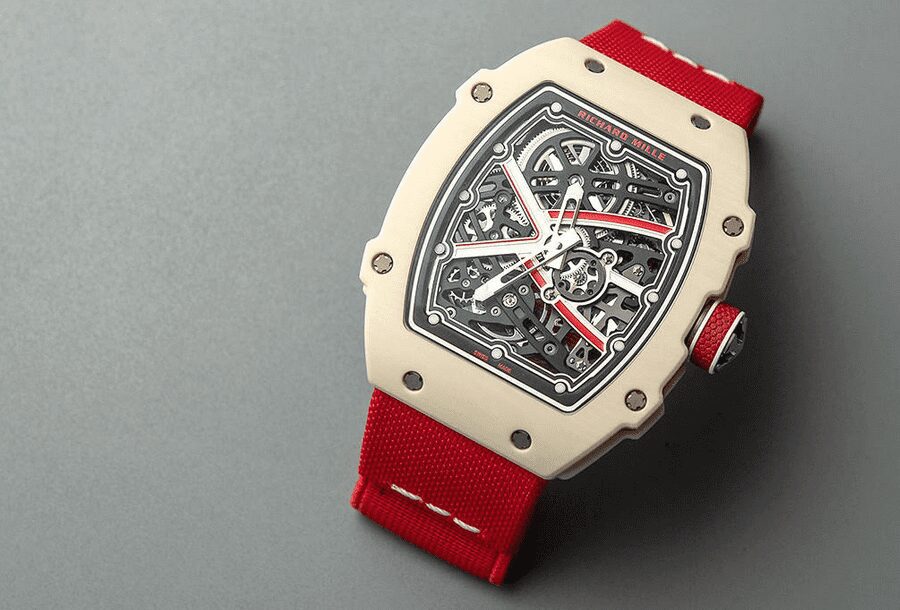 Leclerc and his personal trainer Andrea Ferrari immediately reported the theft to local police, and the outcome of the ensuing police investigation has only just now come to light.
According to a report by Italian newspaper Il Mattino, the watch has been found by the Neapolitan police, who were able to determine the culprits and where the watch ended up.
However, no one has been caught and the custom Richard-Mille remains in the hands of its new owner in Spain. Instead the report states that the perpetrators of the robbery are three Neapolitan offenders, one of whom has ties to the Camorra, one of the oldest and largest criminal organisations in Italy dating back to the 17th century.
The offenders have been known to Neapolitan investigators for some time, who also know that they operate in richer areas of Naples "where life passes peacefully and the level of attention towards predatory crimes is lower." While the watch was stolen from the wrist of Leclerc in Viareggio, it ended up on the streets of Naples where an attempt was made to sell it.
The criminals believed that the watch was worth two million euros, but were disappointed to discover that as it is a completely custom one-of-one model that had been dedicated to Leclerc and displays his signature, they couldn't even get one million euros for it.
Despite their best efforts to flog the watch, and after many negotiations with less than savoury collectors, the team had to abandon hope of selling their stolen item locally for a seven figure sum.
Instead, the hot Richard-Mille ended up in the possession of a Spanish businessman, who reportedly shelled out 200,000 euros for it.