The outstanding work of Namibian-born artist Stefne Van Zyl will once again be seen by a wide public as her designs appear on a new Monaco stamp depicting HSH Prince Albert.
The original illustration was in watercolour. Stefne has designed a number of stamps issued by Monaco, including those featuring Princess Charlene and Nelson Mandela.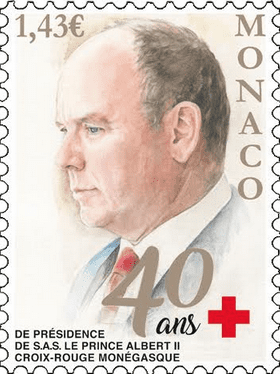 The artist's drawing was submitted to the Monegasque Croix Rouge as well as the "Commission philatelique  de SAS Prince Albert" after she was approached by the Office des Timbres.