CREM, the Club of Foreign Residents in Monaco, celebrated its 12th anniversary on Thursday with a seaside garden party at the Monte-Carlo Bay.
The evening was graced by HSH Prince Albert, Honorary President and a great supporter of the Club, who less than one hour earlier had arrived back in Monaco from a UN Ocean conference in Lisbon.
Club President Louisette Levy-Soussan Azzoaglio said that the Club had been three years in the making before starting its activities in 2010.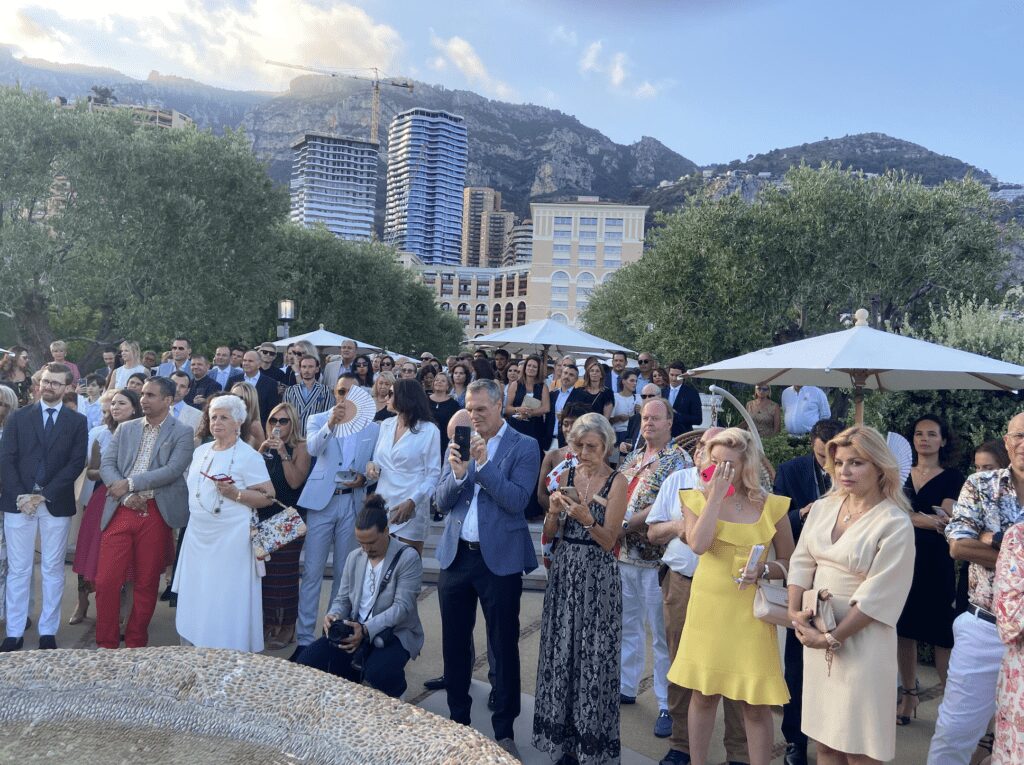 At first, it was close friends who were invited to join, but membership soon mushroomed and there are now several hundred members of many nationalities.
The Club has an extensive programme of activities and the clubhouse itself is a cozy rendezvous for members.
Club Director Chris Dhondt said that the membership renewal rate is very high, at 94 percent and the Club continues to go from strength to strength.
MAIN PHOTO: Madame Louisette Levy-Soussan Azzoaglio and Club Director Chris Dhondt