A US-sanctioned Russian oligarch believed to be the beneficial owner of several homes on the Riviera is about to lose his pride and joy, the superyacht Amadea.
The US authorities seized the yacht in Fiji and the Lürssen-built vessel has now arrived in San Diego having crossed the Pacific with an American crew, as reported by Superyacht Times.
Suleiman Kerimov, 56, is also on the EU sanctions list following Russia's attack on Ukraine, but so far the properties on Cap d'Antibes linked to him remain frozen but unseized.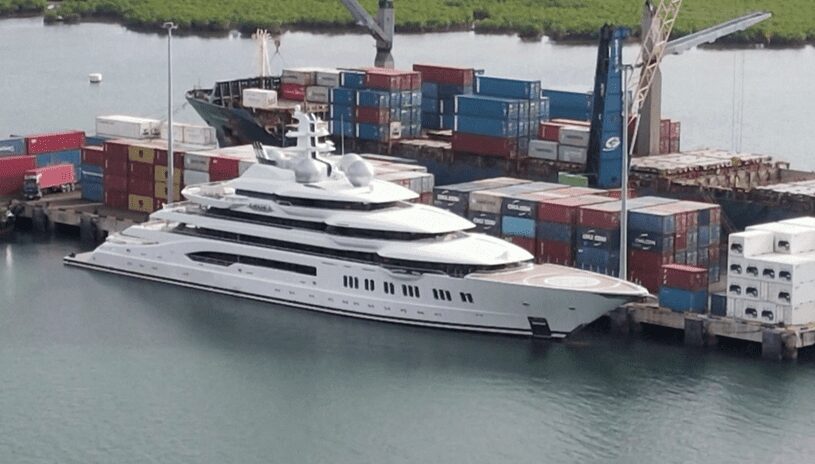 The Amadea docked in Fifi before being handed over to US authorities Reuters
French prosecutors delved into the billionaire's affairs and his alleged use of frontmen for four years. A Russian senator, he was arrested and briefly jailed when his private jet landed in Nice five years ago.
However, a criminal case against Kerimov was thrown out last year and he is currently facing no charges in France.
A number of banks in Monaco were involved in providing finance to Kerimov for his local real estate acquisitions.
Unlike many other oligarchs in the region, Kerimov has not kept a particularly low profile. In 2006 he crashed a Ferrari Enzo on the Promenade des Anglais and spent several months in hospital in Marseille being treated for life-threatening burns.
PHOTO: Kerimov in 2012 Reuters